D3Playbook
MAY 7, 2020 | written by STEVE ULRICH
your must-read briefing on what's driving the day in NCAA Division III

Our goal is to keep you - the influencers in DIII athletics - apprised of what's happening around Division III - the games, polls, news, happenings, awards, calendar of events, and much more. We hope you enjoy d3Playbook and that you'll share this with your friends, colleagues and co-workers.

>> Good Thursday Morning!

>> Today's Word Count: 1,330. Brief, concise. Easy to digest. And a scooby snack at the end.

>> Thanks for reading D3Playbook. Please recommend us to a friend or co-worker. Or share with your staff and bring them up-to-speed on what's happening in DIII.


1. Colleges Gamble on Reopening in Fall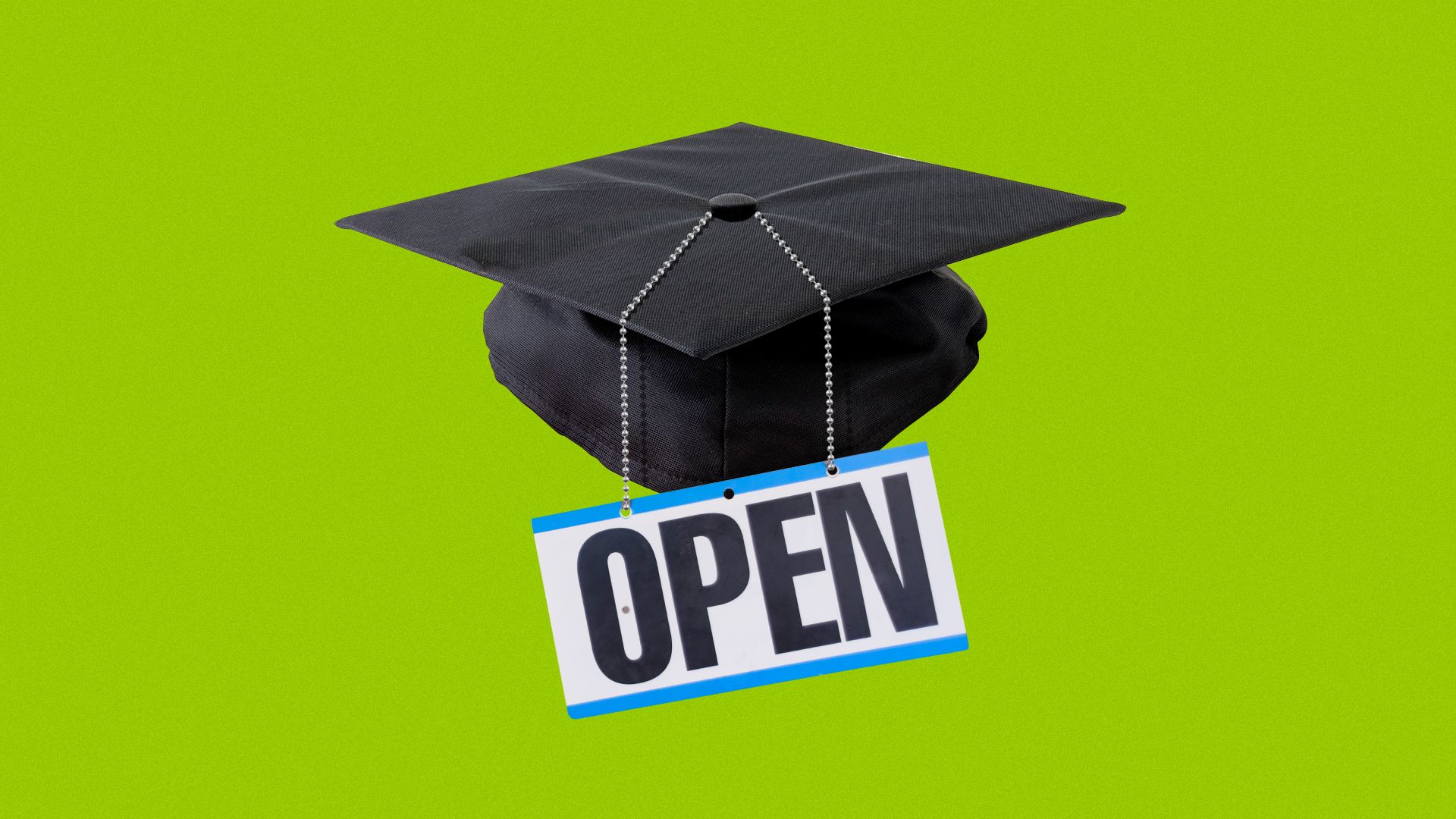 by Erica Pandey, Axios

"Colleges around the U.S. are formulating plans to welcome students back to campus this fall — afraid they'll be headed for financial catastrophe if they remain closed.
The big picture: Social distancing could still be in place and medical experts say a second wave of coronavirus cases is possible in the fall, but for many universities, the revenue blows that would come with an online semester are too severe to weather. They've got no option but to figure out how to reopen.
If colleges don't open this fall, "[i]t's not a question of whether institutions will be forced to permanently close. It's how many," Brown University President Christina Paxson wrote in a New York Times op-ed.
Yes, but: College administrators are "surely aware that when you bring a whole bunch of students back, it's not like opening up an office building where everyone sits carefully in their cubicles," says Graeme Wood, a professor at Yale and a correspondent for the Atlantic. "That's not what college is."
Telling millions of college students — many of whom are experiencing their first taste of independence — that they can't see friends and throw parties is easier said than done.
Think of the thousands of students who went on spring break trips and crowded beaches even after several states had put social distancing guidelines in place.
On top of that, college campuses are designed to be dense environments where students eat, live and learn together — and mix and mingle with all types of people through different dorm assignments, extracurriculars and seminars along the way.
To isolate students is "contrary to the ideas of a liberal education," Wood says. 'That's not a college experience that's working the way it's supposed to."
The bottom line: The trajectory of the pandemic continues to change rapidly, and colleges' time to put testing and tracing plans into place is running out.
"The only certainty is the uncertainty," says Andrew McMichael, a dean at Auburn University at Montgomery tells Axios. "Anybody, including me, that tells you they know what's going to happen in the fall is wrong."
3. New Title IX Rules
by Sarah Brown, Chronicle of Higher Education
The U.S. Department of Education on Wednesday announced
sweeping changes
in how colleges must handle sexual-assault and sexual-harassment complaints, bolstering protections for accused students and employees.
The long-awaited changes in the enforcement of Title IX, the federal gender-equity law, will require colleges to hold live hearings and allow cross-examination when adjudicating sexual-misconduct complaints. The new regulations also will narrow the scope of complaints that colleges are required to investigate. In other words, according to the federal government, Title IX covers only sexual harassment that meets its new definition: "unwelcome conduct" that is "so severe, pervasive, and objectively offensive that it effectively denies a person equal access to education."
The changes (summarized
here
and
here
) will take effect on August 14.
College officials have been anticipating the new rules for more than a year. Many fear that the mandates are too burdensome and could dissuade sexual-assault victims from coming forward.
>>
What They're Saying
: "Civil rights really can't wait," Education Secretary
Betsy DeVos
said. "It's not a surprise to institutions that it was coming."
>>
Counterpoint
: "At a time when institutional resources already are stretched thin, colleges and universities should not be asked to divert precious resources away from more critical efforts in order to implement regulations unrelated to this extraordinary crisis," the American Council on Education said.
>>
Be Smart
: "Administrators probably aren't going to dismiss a sexual-misconduct report just because it doesn't meet the new federal definition, said
Jeff Nolan
, a Title IX lawyer. "But Title IX hearings will be a huge resource drain for many institutions at a time when money is already tight."
>>
Go Deeper
Would you like to sponsor this newsletter? Would you like to advertise an open position in your department for a head coach or administrator? Contact d3playbook@gmail.com to get your job opening in front of decision-makers in small-college athletics.
4. The List
Most wins in the NCAA basketball championship tournament without a title. Does not include 2020 contests.

Men
45 - Franklin & Marshall
44 - Augustana
36 - Wooster
32 - Hope
27 - Clark
25 - Stockton
23 - John Carroll, William Paterson
22 - Christopher Newport
21 - Salem State

Women
44 - Southern Maine
41 - Bowdoin
33 - Tufts
32 - UW-Eau Claire
30 - Rochester
27 - Christopher Newport, UW-Whitewater
23 - Kean
22 - Marymount
21 - Calvin


6. 1 Scooby Thing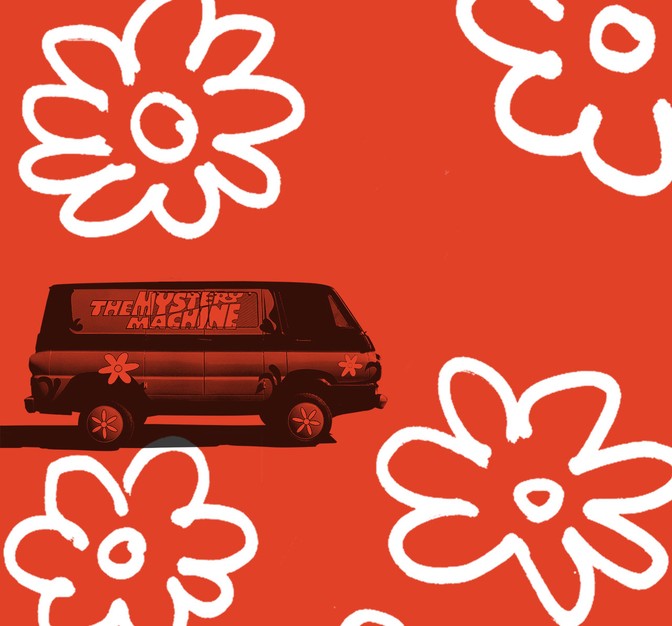 by John-Paul Steele, The Atlantic
"I grew up watching
Scooby-Doo, Where Are You!
every Saturday morning. The Hanna-Barbera cartoon had launched in 1969, two years after my birth, so it was precisely in my little-kid sweet spot. Much as I loved it, though, the feeble animation and repetitive plots were apparent even to the young me. Whereas characters such as Mickey Mouse and Bugs Bunny seemed eternal, extending far into the past and future,
Scooby-Doo
felt like a show just for that particular moment, for my specific childhood.
Fast-forward 35 years or so, and to my astonishment, my children loved it just as much as I had. I probably wound up watching more
Scooby-Doo
episodes with my kids than I had watched
as
a kid. Evidence suggests that my experience is not unique.
Which raises the obvious question: What on earth is going on? Why has
Scooby-Doo
—
described by the New York Times film critic A. O. Scott
in 2002 as "one of the cheapest, least original products of modern American juvenile culture"—outlasted not only such Hanna-Barbera brethren as
The Flintstones
and
Yogi Bear
, but also pretty much everything else on television?
The Washington Post
's Hank Stuever once
summed up the cartoon's message as
"Kids should meddle, dogs are sweet, life is groovy, and if something scares you, you should confront it." But that hardly seems enough for half a century of on-air appeal."
>>
They Said It
: "Carl Sagan hailed the show as a "public service … in which paranormal claims are systematically investigated and every case is found to be explicable in prosaic terms."
>>
I would've kept reading
if it wasn't for you meddling kids
Know someone that would enjoy receiving d3Playbook?
Send an email to d3Playbook@gmail.com with "subscribe" in the subject line