D3Playbook
MAY 29, 2020 | written by STEVE ULRICH
your must-read briefing on what's driving the day in NCAA Division III

Our goal is to keep you - the influencers in DIII athletics - apprised of what's happening around Division III - the games, polls, news, happenings, awards, calendar of events, and much more. We hope you enjoy d3Playbook and that you'll share this with your friends, colleagues and co-workers.

>> Good Friday Morning!

>> Today's Word Count: 782. Not wasting your time. Smart, concise. An informative read that's just about 3 1/2 minutes.

>> Thanks for reading D3Playbook. We appreciate your kind words of support. Please recommend us to a friend or co-worker. Or share with your staff and bring them up-to-speed on what's happening in DIII.


1. Safe for Athletes, But Not Students?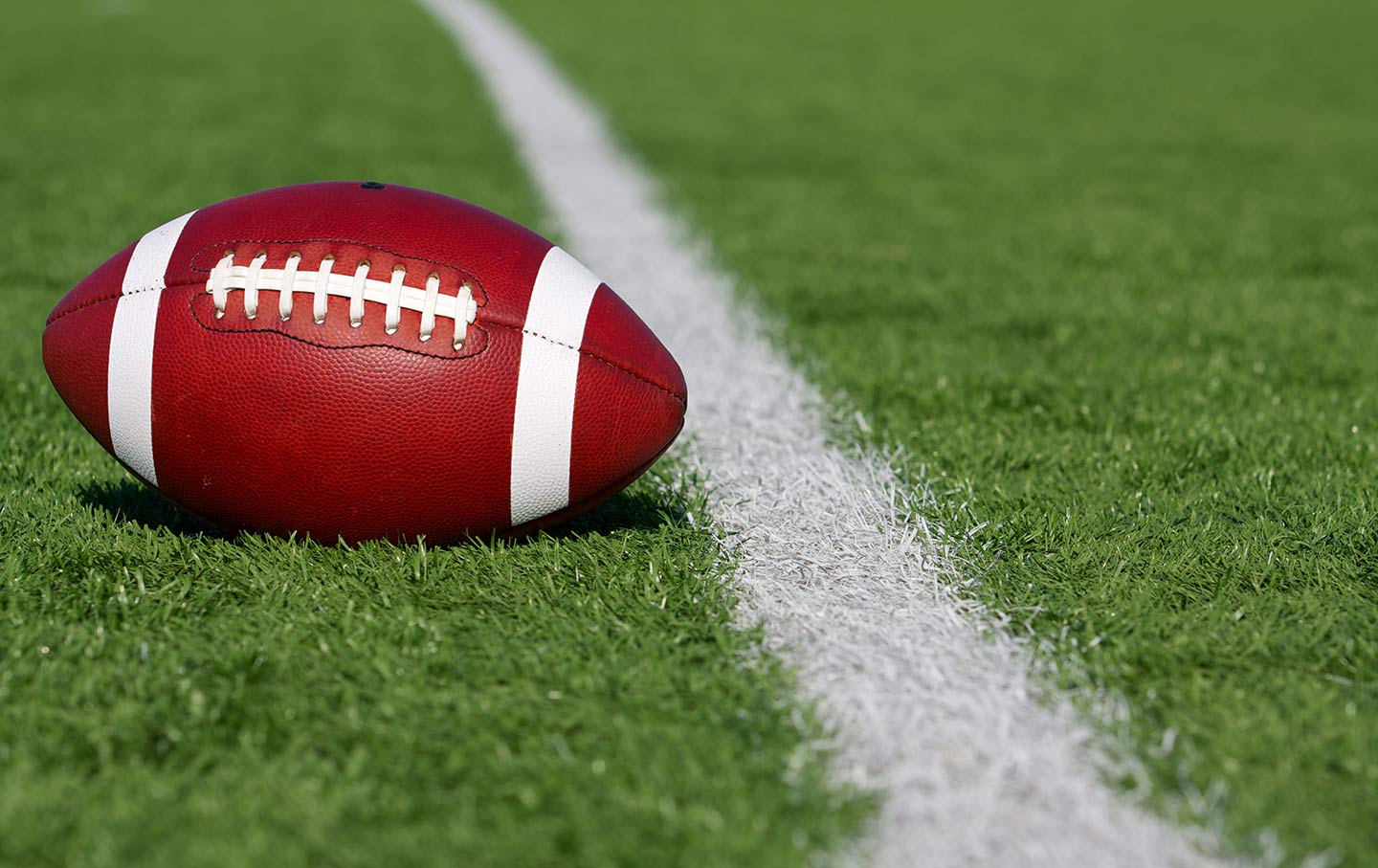 by Bill Plaschke, Los Angeles Times
"The band room is silent. The biology labs are shuttered. The library is locked.
But hey, football players, come on in!
Classes are on laptops. Seminars are webinars. Graduation ceremonies are on Zoom.
But hey, football players, you better show up!
After two months of being closed during the
COVID-19 pandemic
, despite risks that still are keeping some entire cities shut down, giant universities everywhere have decided to crack open one of their doors.
Not surprisingly, it is the door that leads to the money."
>>
Situational Awareness:
"While the students are ordered to stay home, the athletes are being essentially ordered to go back to work? It's not yet safe for the student body president, but it's totally safe for the quarterback? It's too risky to sit in a classroom, but cool to hang out in a weight room?"
>>
Reality Check
: "If you cancel the football season, the entire business model of most athletic departments would crumble," said
Paul Swangard
, marketing consultant and longtime instructor of sports brand strategy at Oregon. "Everyone knew the issues that come with being so reliant on such a cash cow, but nobody had a scenario in which it goes away. So now everyone is trying to get it back."
>>
The Big Picture
: "According to a Washington University report commissioned by ESPN, each of the 65 Power-Five schools will lose an average of $62 million in football revenue if there is no season. That figure covers everything from tickets to television rights. That's a lot of money being generated by essentially unpaid labor, and so it is not surprising that officials will say anything to get those kids back to work."
>>
They Said It
: "A student-athlete is safer in an intercollegiate athletic enterprise's offices, training rooms, than they are anywhere else." -
Mike Bohn, USC athletic director
>>
Shot
: "Why subject athletes to risks that you wouldn't demand of regular students? Either the campuses are open or they're not. Either it's safe for everyone or no one."
>>
Chaser
: "Bottom line, when it comes to the frantic quest to restart the money machine that is football, the athletes don't trust they will be afforded the same protection as the students. Neither do I. Neither should you."
>>
Go Deeper
2. Returning to Campus


Join Dr. Brian Hainline and Andy Katz tonight at 7 p.m. EDT.




3. A Note About Next Semester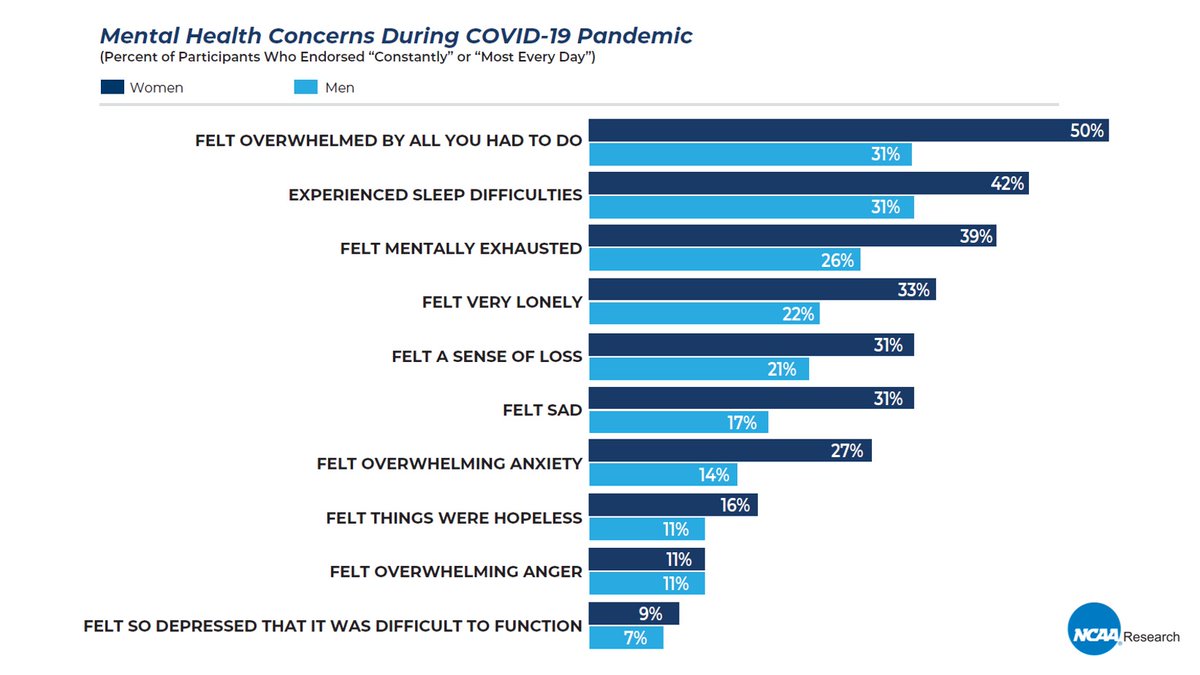 The NCAA Student-Athlete COVID-19 Well-being Study
was designed to examine the impact of the COVID-19 pandemic on student-athletes' current physical and mental well-being. The survey was designed by NCAA Research in collaboration with the NCAA Sport Science Institute and the three national SAAC governing bodies. Over 37,000 student-athletes responded to the survey, spanning the three divisions, all sports and athletics conferences.
A majority of participants reported experiencing high rates of mental distress since the outset of the pandemic. Over a third reported experiencing sleep difficulties, more than a quarter reported feeling sadness and a sense of loss, and 1 in 12 reported feeling so depressed it has been difficult to function, "constantly" or "most every day."
While 80% reported knowing how to access a medical provider for physical health needs, 60% of men and 55% of women reported that they know how to access mental health support in their current location.

>> Continue Reading






Would you like to sponsor this newsletter? Would you like to advertise an open position in your department for a head coach or administrator? Contact d3playbook@gmail.com to get your job opening in front of nearly 1,000 decision-makers in small-college athletics.
5. The List

The 1995 final coaches poll for Division III women's soccer.

1. TCNJ
2. William Smith
3. Trinity (TX)
4. Binghamton
5. Stockton
6. UC San Diego
7. Bowdoin
8. Methodist
9. Amherst
10. Gustavus Adolphus
11. Heidelberg
12. Wis.-Stevens Point
13. Randolph-Macon
14. Plattsburgh St.
15. Williams
16. Cal Lutheran
17. Emory
18. Macalester
19. Rochester (NY)
20. Washington U.
21. Plymouth St.
22. Mary Washington
23. Brockport
24. Wm. Paterson
25. Saint Mary's (MN)
26. Wittenberg

Know someone that would enjoy receiving d3Playbook?
Send an email to d3Playbook@gmail.com with "subscribe" in the subject line