D3Playbook
APRIL 16, 2020 | written by STEVE ULRICH
your must-read briefing on what's driving the day in NCAA Division III

Our goal is to keep you - the influencers in DIII athletics - apprised of what's happening around Division III - the games, polls, news, happenings, awards, calendar of events, and much more. We hope you enjoy d3Playbook and that you'll share this with your friends, colleagues and co-workers.

>> Good Thursday Morning!

>> Today's Word Count: 752. Brief, concise. Easy to digest.

>> Thanks for reading D3Playbook. Please recommend us to a friend or co-worker. Or share with your staff and bring them up-to-speed on what's happening in DIII.


1. Rivals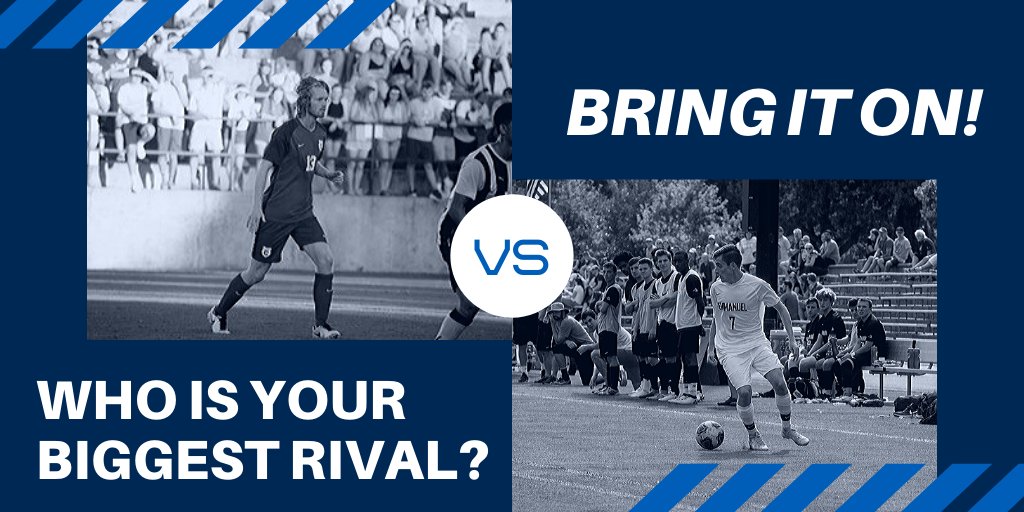 We are going to start our Thursday on an upbeat note, as the Division III SAAC asked a simple question yesterday.
So it got us thinking here at
D3Playbook
- what are the top rivalries in Division III? We prefer the rivalries that are steeped in tradition, history and geography, rather than who sits on top of the mountain during a given period of time. And a rivalry that cuts across all sports - not just one.
Army-Navy is a rivalry. Yale-Harvard is a rivalry. Alabama-Clemson is not.
We'll start by throwing out some of the best rivalry games in DIII. And we welcome your suggestions via email and we will post the best on Friday.
Amherst vs. Williams
Bowdoin vs. Colby
Calvin vs. Hope
Coast Guard vs. Merchant Marine
Coe vs. Cornell College
Cortland vs. Ithaca
DePauw vs. Wabash
Franklin vs. Hanover
Geneva vs. Westminster (Pa.)
Hampden-Sydney vs. Randolph-Macon
Haverford vs. Swarthmore
Knox vs. Monmouth
Occidental vs. Pomona-Pitzer
Rensselaer vs. Union
Saint John's vs. St. Thomas

Who is your biggest rival? What is your conference's most heated set of games? As the SAAC asked - Bring It On!


2. All Hands on Deck
What do you do when your season as a head coach abruptly ends? How do you recruit and prepare for the next season, not knowing when that will be? What is an athletic department to do?

At the University of Rochester, coaches are uniquely qualified to help in many areas on campus and are stepping up.

Some coaches worked in the daycare center at the UR medical center early on until reinforcements were found. With first-aid and CPR training, coaches made expert volunteers at watching the kids of doctors and nurses on the front lines.
UR coaches have been staffing two residence halls, Wilder and Hill Court, 24/7 that are housing students who were unable to return to their home states or countries when the campus shut down and switched to online learning.
>>
Why It Matters
: ""The students who weren't able to get back home, we're doing our part to keep them safe and healthy as possible,' said head men's golf coach
Dan Wesley
.
>>
Reality Check
: "We are deeply indebted to our health care workers and the staff that support their work. I am pleased that many of our athletics staff members recognize that they play an important role in the life of the institution and are willing to redeploy to meet essential needs as they arise." -
George VanderZwaag, director of athletics
>>
Keep reading
from Leo Roth and the Rochester Democrat and Chronicle
3. #WatchD3
Our campaign to have past Division III athletics contests made available to those quarantined and looking for quality viewing continues.
Today's Feature
"A Saturday in October"Franklin & Marshall vs. Widener Football
https://www.youtube.com/watch?v=ArzX3MtPpS8&feature=youtu.be
The Diplomats and the Pioneers (now Pride) met in this 1974 classic between a pair of 5-0 teams. The game was filmed by NFL Films photographer
Phil Tuckett
, a winner of 30 Emmys, while the voiceover was done by
John Facenda
, news anchor at the CBS affiliate in Philadelphia and of NFL Films fame. And a tip of the cap to the man that made it all happen - F&M public relations assistant
Art Petrosemolo
- who gave a kid from Huntingdon, Pa. a chance as a SID intern at Dartmouth a long, long time ago.
all we ask is that you add
#WatchD3
as a hashtag when you post a video from a past game at your institution.
Would you like to sponsor this newsletter? Would you like to advertise an open position in your department for a head coach or administrator? Contact d3playbook@gmail.com to get your job opening in front of decision-makers in small-college athletics.
4. Calendar
Tentative, of course.

April 15-16 - Committee on Women's Athletics
April 15-16 - Minority Opportunities and Interest Committee
April 18-19 - Student-Athlete Advisory Committee
April 20-21 - Management Council
April 28-29 - Presidents Council
May 6-8 - Basketball Rules Committees

6. 1 Gaming Thing
If you're of a certain age, you remember playing various iterations of the EA video game - NCAA Football. If that's you - you'll appreciate this screen grab from the twitter feed of the sports editor of the Oklahoman.
Or this one.
Go Captains! #whyD3 #d3football
Know someone that would enjoy receiving d3Playbook?
Send an email to d3Playbook@gmail.com with "subscribe" in the subject line