D3Playbook
APRIL 21, 2020 | written by STEVE ULRICH
your must-read briefing on what's driving the day in NCAA Division III

Our goal is to keep you - the influencers in DIII athletics - apprised of what's happening around Division III - the games, polls, news, happenings, awards, calendar of events, and much more. We hope you enjoy d3Playbook and that you'll share this with your friends, colleagues and co-workers.

>> Good Tuesday Morning.

>> Today's Word Count: 1,101. Brief, concise, smart.

>> Apologies to the North Atlantic Conference on yesterday's story. The NAC added the State University of New York (SUNY) Poly, SUNY Cobleskill, and Cazenovia College as full-time members beginning this fall.

>> Thanks for reading D3Playbook. Please recommend us to a friend or co-worker. Or share with your staff and bring them up-to-speed on what's happening in DIII.


1. How Can Sports Come Back?



by Zach Binney



"I've been giving a lot of interviews lately on the effects of Covid-19 on professional and college sports. Lately many of these have focused on some natural questions for folks to have: When and how can sports come back?

>> Situational Awareness: Before we get started, you all should know that I am not an infectious disease expert, a virologist, or an immunologist. I'm a PhD-level epidemiologist, but I focus on sports issues. My goal is to serve to bridge the gap between public health and sports. I talk extensively with my infectious disease colleagues to try and make sure everything I'm saying is accurate, but you should take their word over mine should we ever disagree (and if I discover we do, I'll update this post to their views ASAP).

>> The Bottom Line: "The more aggressively we act to beat back Covid-19 now the sooner we can have sports back; it's like aggressively tanking to get a whole bunch of draft picks to improve the team versus being just sort of mediocre for years on end. Furthermore, the harder we work to keep Covid-19 contained once we get sports back – such as with rigorous testing to quickly identify new cases, isolate them, and trace and quarantine their contacts – the less likely we are to lose them again."

>> The Big Picture: "It's very likely we won't have sports with fans back until we have a Covid-19 vaccine mass-administered, which is most likely going to be at least late 2021. The key thing to understand is that every person you add to a gathering increases the risk of Covid-19 in two ways: it's another person who could be bringing the infection in; or, even if they're uninfected, they're another person who could catch the disease from someone else and spread it to others."

>> Between The Lines: "To be clear, this doesn't just apply to sports. It's unlikely we'll be able to gather safely in the tens of thousands for anything – festivals, conventions, sporting events – until we have a vaccine."

>> Be Smart: "I would say bringing back college sports is probably harder because they take place in the context of a college that has to be operating. If students aren't back on campus could you really still have a college football season?"

>> The Final Word: "To put things in the most insufferable sports terms possible: Trust the Process."

A very good read and worth your time



2. Rethinking the Academic Calendar

by Elizabeth Redden, InsideHigherEd.com

"Leaders of Beloit College, a private liberal arts college in Wisconsin, obviously are not alone in trying to plan for the upcoming academic year in a period of great uncertainty. As at almost every other college and university across the country, administrators are having to prepare for various scenarios. Can in-person learning resume in time for the fall, or will students need to start their fall coursework online? If in-person learning does resume, will it need to be suspended again if COVID-19 cases begin to increase?

"We're making all these weighty decisions about the future and what to do with refunds for room and board, and at the height of all that decision making, it felt a lot like triage, a lot like a defensive posture," said Eric Boynton, Beloit's provost. He asked himself, "What is the decisive step that we can take at this moment" to inspire confidence and hope in what the fall will look like?

To that end, Beloit has announced that it is breaking the semester into two modules in which students take two courses each."

>> What They're Saying: "It also lessens the disruption in the sense of conducting four online courses at one time is a lot of pressure for faculty, and what we're finding -- and I think this is not just at Beloit but across the nation -- is that juggling four online courses is a lot for students," Boynton said. "Limiting the online experience to two courses at a time is better for faculty and staff and student learning."

>> Of Note: "I thought they were thinking outside the box in a creative way for an unusual situation that may in the long run turn out to serve them really well," Lucie Lapovsky, former president of Mercy (N.Y.) College said. "One of the questions everyone is asking is what are the innovations and the changes brought on by how you're operating during the virus that you're going to decide are going to stick?"

>> Go Deeper






3. #WatchD3
Our campaign to have past Division III athletics contests made available to those quarantined and looking for quality viewing continues.
Today's Feature
1989 NCAA Men's Basketball Quarterfinal
Centre vs. Stanislaus State
Today we go back in time - 31 years to be exact - to a NCAA quarterfinal game between the Colonels and the Warriors. It took two overtimes and 247 points to determine a winner before a packed house in Danville, Ky.

SPONSORED MESSAGE


Would you like to sponsor this newsletter? Would you like to advertise an open position in your department for a head coach or administrator? Contact d3playbook@gmail.com to get your job opening in front of decision-makers in small-college athletics.



4. The List



The five longest games in Division III men's ice hockey history.

Four Overtimes
138:38 - Gustavus Adolphus vs. Augsburg, Feb. 27, 2010 (6-5)
120:54 - Augsburg vs. Saint John's, March 2, 2019 (2-1)
Three Overtimes
111:07 - Plattsburgh State vs. Buffalo State, Feb. 25, 2012 (4-3)
102:53 - Augsburg vs. Saint Mary's, March 5, 2016 (5-4)
101:55 - UMass Dartmouth vs. Salem State, Feb. 26, 2013 (5-4)
Longest Scoreless Game
91:03 - Amherst vs. Wesleyan, March 2, 2019 (1-0)

winner listed first


6. 1 Tennis Thing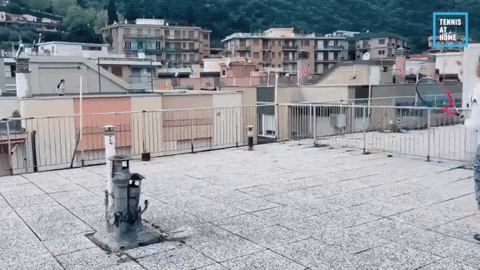 Source: ATP Tour (Twitter)

Meanwhile, one floor down...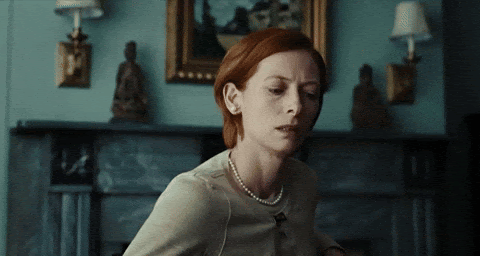 Giphy
Have a great Tuesday!
Know someone that would enjoy receiving d3Playbook?
Send an email to d3Playbook@gmail.com with "subscribe" in the subject line