D3Playbook
APRIL 15, 2020 | written by STEVE ULRICH
your must-read briefing on what's driving the day in NCAA Division III

Our goal is to keep you - the influencers in DIII athletics - apprised of what's happening around Division III - the games, polls, news, happenings, awards, calendar of events, and much more. We hope you enjoy D3Playbook and that you'll share this with your friends, colleagues and co-workers.

>> Good Wednesday morning! It's Jackie Robinson Day.
Now if we only had baseball.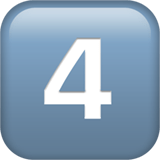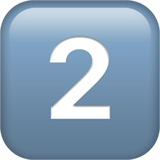 >> Today's Word Count: 798. An easy morning read.

>> Thanks for reading D3Playbook. Please recommend us to a friend or co-worker. Or share with your staff and bring them up-to-speed on what's happening in DIII.


1. "Colleges Are in Jeopardy"
by Goldie Blumenstyk, Chronicle of Higher Education

"The effects of the pandemic hit unevenly across higher ed.

College leaders spent the past month sending students home from campuses and overseeing a frantic pivot to remote learning. Now, before they've even taken a breath, new uncertainties loom: Can they reopen in the fall? Will students return? In what ways will colleges have to change? Will they survive at all?

Answers to most of these top-of-mind questions are still unknown. Still, you know things are dire when even the most steadfast defender of the viability of small colleges — Richard Ekman, president of the Council of Independent Colleges — now acknowledges that "quite a lot of colleges are in jeopardy."

I'd never heard Ekman sound so concerned about small colleges' survival. Usually he's a reliable cheerleader, touting their ability to stave off closure with some last-ditch innovation or entrepreneurial venture, even as
analysts and pundits predict their demise
. But for institutions already struggling, the effects of Covid-19 could be decisive. As Ekman told me, "It's just a lot harder if you don't know if you're going to be open in the fall."
He's worried not just for the students, professors, and other employees of these colleges, but also for the communities they're in. Without these institutions, he said, "a lot of small towns would just die."
>>
Why It Matters
: "College leaders are also worried about enrollment: whether freshmen will show up, whether current students will stick it out this semester in the remote format, and whether they'll return in the summer or fall if courses are still online."
>>
Between The Lines
: "Regional state colleges could see some benefit, Garcia noted, if students feel strongly about staying close to home in the wake of the pandemic, or if they decide on the basis of affordability."
>>
Reality Check
: "The financial picture
is confounding to just about everyone. Most state legislatures
haven't set their budgets for next year,
so public colleges don't know what to expect — although they know it will be bad. Private colleges face a different challenge: Some are weighing layoffs or furloughs to ensure that they don't fail the federal-financial responsibility test, which is based on assets and reserves held at the close of the fiscal year (typically June 30)."
>>
Heard on the Street
: "It's the only leverage they have to reduce costs fast." said
Barbara Mistick
, president of the National Association of Independent Colleges and Universities."
>>
Keep Reading
2. What Happens to the Swim Test?
compiled by Madeline St. Amour, InsideHigherEd.com
"At some colleges, students are required to complete swim tests or other physical tests to graduate.
The vestiges of those traditions have now gone virtual at many institutions due to the coronavirus pandemic, according to
Bloomberg
.
The
Massachusetts Institute of Technology
created two online classes for its physical education requirement, as well as an online program that teaches water safety and swimming basics so that students can fulfill the swim test requirement.
Other institutions have scrapped the swim test requirement altogether for seniors who hadn't yet completed it. Some, like
Swarthmore College
, are asking graduating seniors to fulfill the swim test remotely within one year."
3.
#WatchD3
Our campaign to have past Division III athletics contests made available to those quarantined and looking for quality viewing continues.
Today's Feature
2013 Men's Lacrosse Championship#3 RIT vs. #4 Stevenson

A championship match that came down to the wire with one team overcoming a three-goal deficit in the final 15 minutes to overcome a NCAA record-tying performance by an opposing player.

all we ask is that you add #WatchD3 as a hashtag when you post a video from a past game at your institution.
SPONSORED MESSAGE
D3Playbook
is looking for sponsors. NCAA Division III has a desirable demographic that can help your company thrive. Reach more than 700 influencers in NCAA Division III today. Contact
d3playbook@gmail.com
to get your company in front of decision-makers in small-college athletics.
6. 1 Houston Thing

This was the front page 50 years ago yesterday — April 14, 1970 — after an oxygen tank explosion robbed Apollo 13 of a Moon landing,
Coolly guiding the three astronauts' safe return was Mission Control's finest hour.
Know someone that would enjoy receiving d3Playbook?
Send an email to d3Playbook@gmail.com with "subscribe" in the subject line