D3Playbook
APRIL 30, 2020 | written by STEVE ULRICH
your must-read briefing on what's driving the day in NCAA Division III

Our goal is to keep you - the influencers in DIII athletics - apprised of what's happening around Division III - the games, polls, news, happenings, awards, calendar of events, and much more. We hope you enjoy d3Playbook and that you'll share this with your friends, colleagues and co-workers.

>> Good Thursday Morning! 45 years ago, the Vietnam War ended. U.S. deaths to COVID-19 have surpassed the deaths in Southeast Asia during the war.

>> Today's Word Count: 884. Brief, concise. Easy to digest.

>> Thanks for reading D3Playbook. Please recommend us to a friend or co-worker. Or share with your staff and bring them up-to-speed on what's happening in DIII.


1. BOG Supports NIL, To a Point
"At its meeting this week, the (NCAA) Board of Governors supported rule changes to allow student-athletes to receive compensation for third-party endorsements both related to and separate from athletics. It also supports compensation for other student-athlete opportunities, such as social media, businesses they have started and personal appearances within the
guiding principles
originally outlined by the board in October.
While student-athletes would be permitted to identify themselves by sport and school, the use of conference and school logos, trademarks or other involvement would not be allowed. The board emphasized that at no point should a university or college pay student-athletes for name, image and likeness activities.
The board directed all three divisions to consider appropriate rules changes based on recommendations from its Federal and State Legislation Working Group."
>>
What They're Saying
: ""The NCAA's work to modernize name, image and likeness continues, and we plan to make these important changes on the original timeline, no later than January 2021," said
Gene Smith
, Ohio State senior vice president and athletics director and working group co-chair. "The board's decision today provides further guidance to each division as they create and adopt appropriate rules changes.""
>>
What's Next
: "The board's recommendations now will move to the rules-making structure in each of the NCAA's three divisions for further consideration. The divisions are expected to adopt new name, image and likeness rules by January to take effect at the start of the 2021-22 academic year."
>>
Be Smart
: "Still: Whether the modernization is reluctant or willing no longer matters. The fact that it is happening matters. The fact that the NCAA is prepared to push forward despite an avalanche of side effects, consequences and problems is what matters." -
Pat Forde
,
Sports Illustrated
>>
Keep Reading
>>
Go Deeper
2. Driving Through a Fog
by Len Gutkin and Maximillian Alvarez, Chronicle of Higher Education
"In the last two months, the coronavirus crisis has forced colleges to shutter their classrooms and dormitories and move instruction online. What will happen next semester?
The Chronicle Review
talked (via Zoom, of course) with
G. Gabrielle Starr
and
Leon Botstein
, the presidents, respectively, of Pomona College and Bard College, to get a sense of how the leaders at smaller, undergraduate-focused liberal-arts schools are handling this critical period.
Starr and Botstein discussed when and how to reopen, the advantages and risks of education technology, the importance of the arts and public culture, disaster preparedness, and the virtues of horror movies.
>>
Quotable
: "Places like Pomona and ourselves are in a terrifically privileged position because they're small. We're not giant tankers trying to move around. We have an obligation to be in the leadership of restoring public culture, and education is part of that public culture. It's vital to a democracy. We don't have a choice. We're not a luxury enterprise." -
Botstein
>>
Quotable II
: "For a whole swath of schools, day-to-day survival is really going to be jeopardized. In terms of job-force development, lost creativity, lost productivity, the United States can't afford to lose good schools that are serving the country." -
Starr
>>
Why It Matters
: "To use your metaphor about looking under the hood — well, I liken this to driving a car in a thick fog. You go very slowly. You get out of the car and make sure the deer isn't in the middle of the road. Then you get back in the car and move another few inches." -
Botstein
.
>>
Reality Check
: "I think that right now, when it's time for us to recreate community, the arts are going to be crucial. The arts bring us together. All of the human stories — right now it's journalism bringing those stories into our lives. But it's going to be artists, as well, who will be chronicling some of what this has meant for the country." -
Starr
>.
Keep Reading
3. Game On!
The College Conference of Illinois & Wisconsin's (CCIW) men's and women's basketball coaches recently united to raise money for COVID-19 relief. CCIW coaches were challenged by the Heartland Collegiate Athletic Conference (HCAC) to donate funds to the Jeremy Lin Foundation, which go directly to "Feeding America" and "Direct Relief". Along with their donation efforts, the CCIW coaches challenged the Wisconsin Intercollegiate Athletic Conference's (WIAC) men's and women's basketball coaches to raise money for COVID-19 relief.



Would you like to sponsor this newsletter? Would you like to advertise an open position in your department for a head coach or administrator? Contact d3playbook@gmail.com to get your job opening in front of decision-makers in small-college athletics.
4. #WatchD3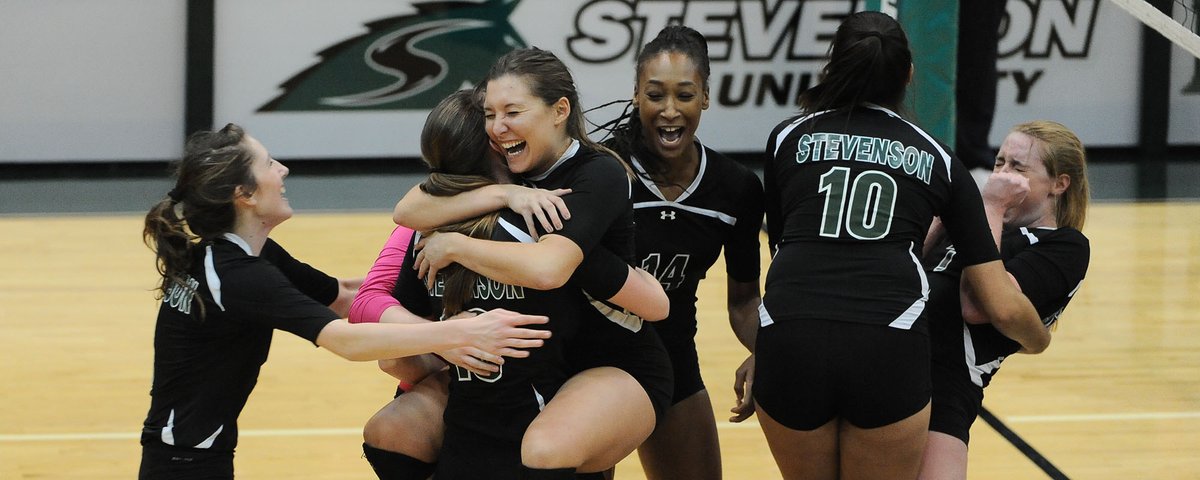 Our campaign to have past Division III athletics contests made available to those quarantined and looking for quality viewing continues.
Today's Feature
2016 MAC Commonwealth FinalMessiah vs. Stevenson
https://gomustangsports.com/MustangRewind/20200428-wvb

We hope you enjoyed our look back at some classic #whyD3 contests. D3 has a great deal to offer and by showing prospectives the level of competition, only makes Division III a more viable option. Thanks.

6. 1 Snack Thing
Hundreds of thousands of pounds
of potatoes are at risk unless Belgians eat more french fries during the coronavirus crisis, Romain Cools, the secretary-general of the country's potato industry group,
told CNBC
.
"We're working with supermarkets to see whether we can launch a campaign asking Belgians to do something for the sector by eating fries — especially frozen fries — twice a week," he said.
The big picture: Frozen potatoes account for 75% of Belgium's potato processing capacity, and demand has been crushed with restaurants shuttered and freezers filled up.

- courtesy of Axios
Know someone that would enjoy receiving d3Playbook?
Send an email to d3Playbook@gmail.com with "subscribe" in the subject line