D3Playbook
APRIL 8, 2020 | written by STEVE ULRICH
your must-read briefing on what's driving the day in NCAA Division III

Our goal is to keep you - the influencers in DIII athletics - apprised of what's happening around Division III - the games, polls, news, happenings, awards, calendar of events, and much more. We hope you enjoy D3Playbook and that you'll share this with your friends, colleagues and co-workers.

>> Good Wednesday morning! Passover begins at sundown. Chag Sameach!

>> Today's Word Count: 1,156. An easy morning read and a great list, if I do say so myself.

>> Thanks for reading D3Playbook. Please recommend us to a friend or co-worker. Or share with your staff and bring them up-to-speed on what's happening in DIII.


1. An Uncertain Financial Future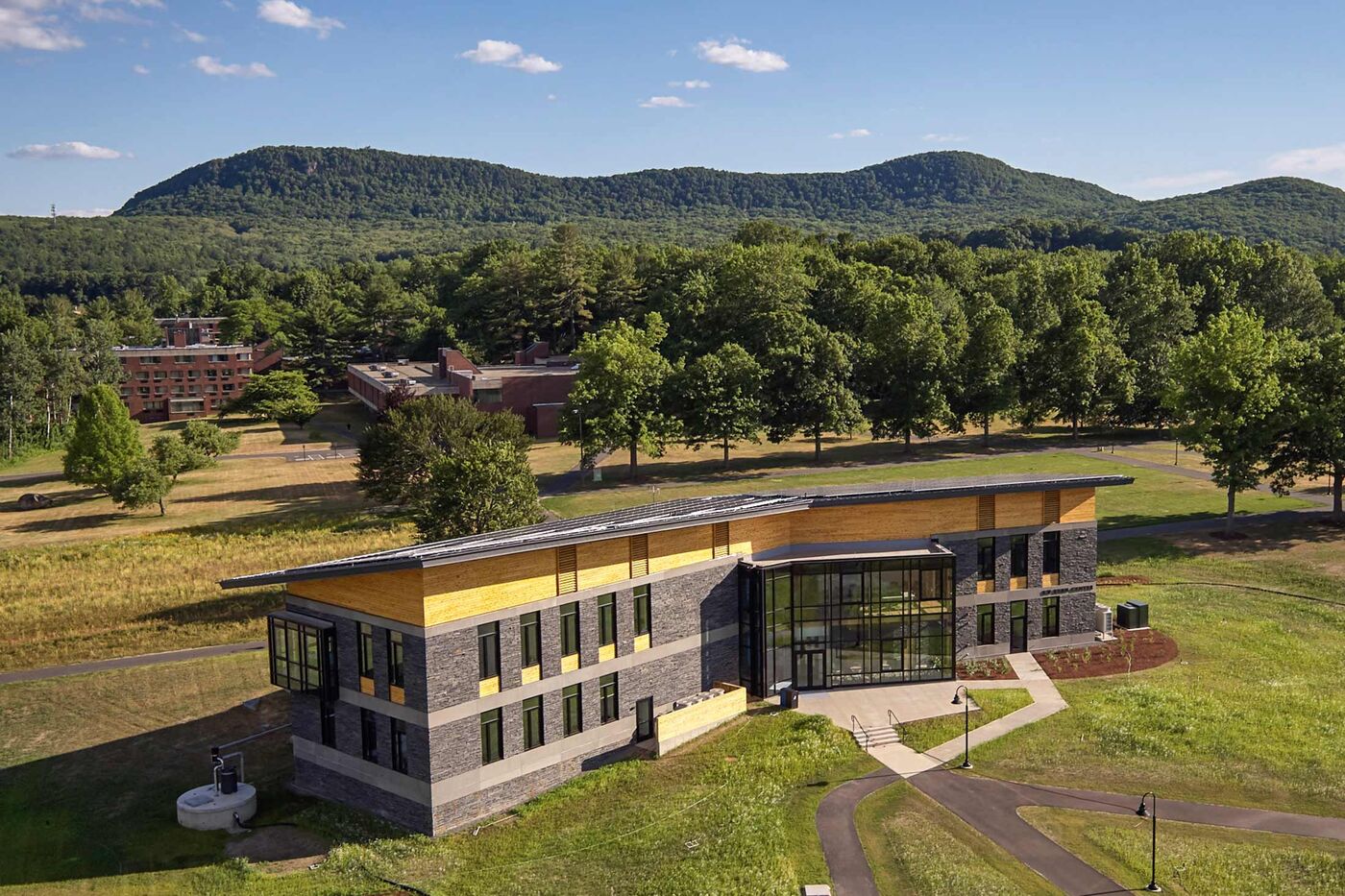 by Janet Lorin, Bloomberg BusinessWeek
"The coronavirus pandemic threatens to remake U.S. higher education, speeding the closure of small, financially weak colleges and forcing others to make
tough decisions
about what they can afford. Even state schools may no longer be immune as tax revenue falls.
The most immediate challenge is one that could soon spiral into a crisis: It's hard to sign up this fall's
freshman class
when families can't travel to visit campuses and many international students are shut out of the U.S. The longer lockdowns continue, the more uncertain schools are about the size of their classes, how much aid they'll need to offer to fill seats, and the tuition revenue they can count on. "Everybody's worried," says
Kevin Cavanagh
, vice president for enrollment management at Bloomfield College outside Newark, N.J., which draws about 1,700 students, mostly black and Hispanic. "You don't know what the variables will be."
Most colleges are already assuming that if they open in September, they'll have fewer students, says
Richard Ekman
, president of the Council of Independent Colleges, a trade group for small schools. If they don't open in the fall and classes remain online, they could lose a lot of their edge—with no prospect of Frisbee on a grassy quad and limited one-to-one interaction with professors and peers, many students may prefer online classes at less expensive public or community colleges, or wait a year."
>>
Quotable
: "We don't know how much of the campus experience is related to the classroom," Ekman says.
>>
A Key Stat
: "During the last recession, fundraising for colleges overall declined 12% over one year, according to data collected by the Council for Advancement and Support of Education. "We expect to see declines of charitable support of higher education giving in the next two fiscal years," says
Ann Kaplan
, who directs the group's annual survey of fundraising."
>>
Of Note
: "Higher education is not going to be the first thing on a governor's list" of funding priorities,
Susan Shaman
, co-author of
The College Stress Test,
says. "There will be so much less tax revenue, and so many states depend on sales tax. There is no sales tax if there are no sales."
>>
An Important Read
2. Our Top 10 List
Inspiration. A sudden brilliant, creative, or timely idea.
Being the humble sort ... I'll go with creative and timely as I took yesterday's look back at a list of the top-10 NCAA Division I men's basketball tournament games and hinted that we may put together a list of the top-10 Division III tournament games ... with room for audience participation.
Today ... we start with the women's tournament. We researched games dating to 1982 - the first year of the NCAA championship event. We reached out to our resident expert on D3 women's hoops -
Gordon Mann
- for his wisdom and assistance. So here we go.
1. NYU d. UW-Eau Claire, 72-70, in 1997 final
2. UW-Whitewater d. Amherst, 64-62, in 2013 semifinal
3. Hope d. St. John Fisher, 65-63, in 1993 final
4. Elizabethtown d. #1 Cal State Stanislaus, 66-65, in 1989 final
5. Central d. #1 Saint Benedict, 60-59, in 1993 semifinal
6. Trinity (Texas) d. Eastern Connecticut, 60-58, in 2003 final
7. #2 Howard Payne d. #1 Hope, 53-49, in 2008 quarterfinal
8. Capital d. UW-Oshkosh, 59-55, in 1995 final
9. Wilmington d. #1 Bowdoin, 59-53, in 2004 final
10. Washington U. d. #1 Amherst, 86-75 (OT) in 2010 semifinal

>> Between The Lines: With one exception, we focused on Final Four games. Now it's your turn. Think you have a game that belongs on the list. Email it to D3Playbook@gmail.com. Have a clip to go along with it? Even better.


SPONSORED MESSAGE
D3Playbook
is looking for sponsors. NCAA Division III has a desirable demographic that can help your company thrive. Reach more than 700 influencers in NCAA Division III today. Contact
d3playbook@gmail.com
to get your company in front of decision-makers in small-college athletics.
3.
#WatchD3
Our campaign to have past Division III athletics contests made available to those quarantined and looking for quality viewing continues.
But before we release today's feature ... we post our featured game(s) at 11:30 a.m. EDT (8:30 PDT) on our twitter feed ... you might be wondering how our engagements (interactions, clicks) have been on Twitter.
Top Five #WatchD3 Engagements
1,379 - 2019 Football 2nd Round Game: North Central vs. Mount Union (4/4)
230 - 2017 Softball Final: Virginia Wesleyan vs. St. John Fisher (4/5)
228 - 2014 Women's Basketball Final: FDU-Florham vs. Whitman (4/2)
184 - 2020 Men's Basketball: Saint John's vs. St. Thomas (4/5)
76 - 2019 Cross Country championship (4/6)
Today's Feature
1981 Men's Basketball FinalAugustana vs. Potsdam State
https://www.youtube.com/watch?v=kPFQLX9i2XM

all we ask is that you add #WatchD3 as a hashtag when you post a video from a past game at your institution.


5. Yesterday's Trivia Answer

N.C. State's David Thompson and UCLA's Bill Walton.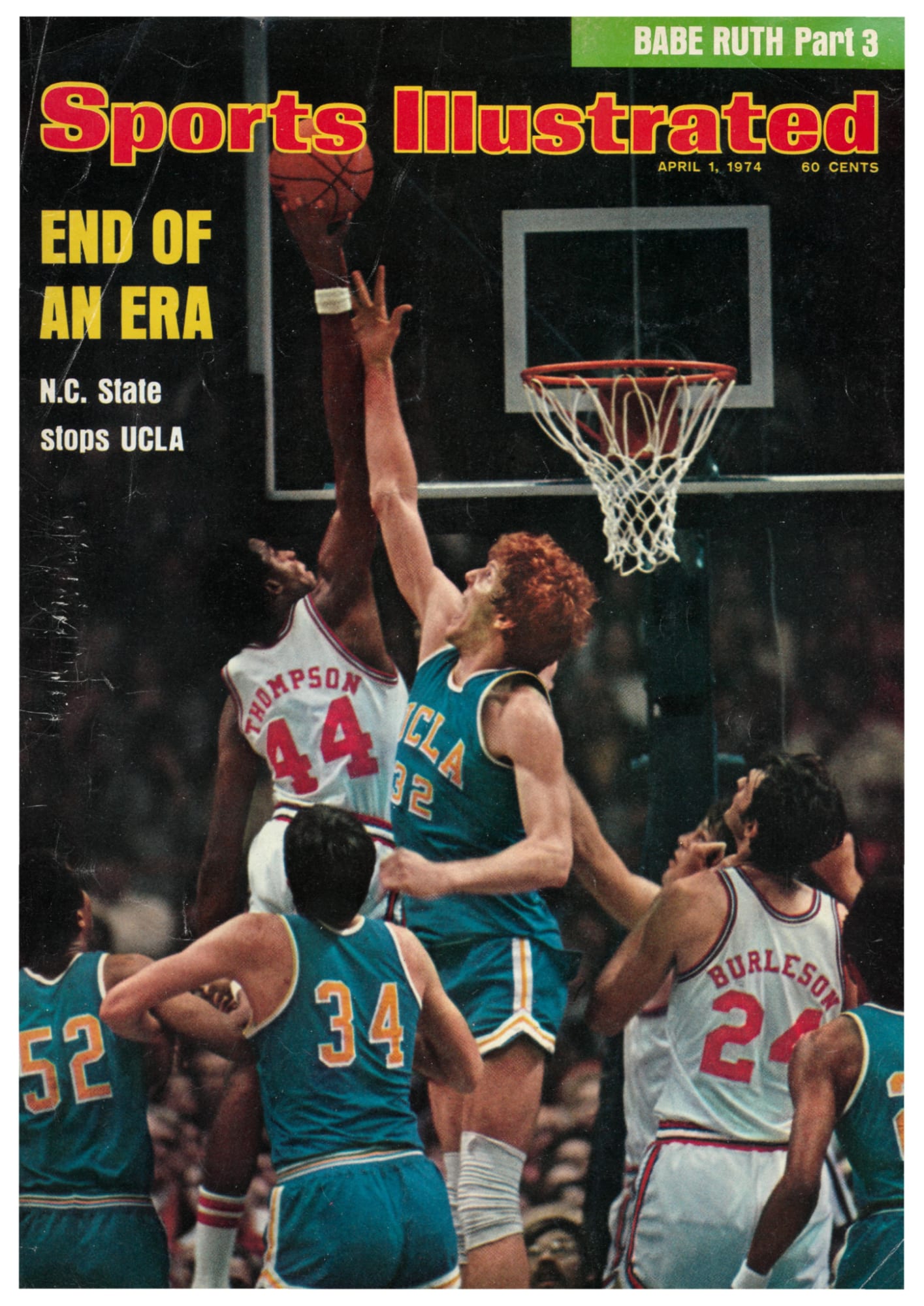 6. 1 Boss Thing
Bruce Springsteen and Andrea Bocelli each plan to reach their fans with music — The Boss as a guest DJ and the tenor with a live performance.
Bocelli will perform Easter Sunday on a livestream from the main historic cathedral in Milan, Italy.
Springsteen will appear on SiriusXM's E Street Radio today at 10 a.m. ET.

>> Reality Check: Not a lot of work getting done at Wednesday at 10.




Know someone that would enjoy receiving d3Playbook?
Send an email to d3Playbook@gmail.com with "subscribe" in the subject line