D3Playbook
MARCH 25, 2020 | written by STEVE ULRICH
your must-read briefing on what's driving the day in NCAA Division III

Our goal is to keep you - the influencers in DIII athletics - apprised of what's happening around Division III - the games, polls, news, happenings, awards, calendar of events, and much more. We hope you enjoy D3Playbook and that you'll share this with your friends, colleagues and co-workers.

>> Good Wednesday morning!

>> Today's Word Count: 1,364. An easy morning read with lots of great information.

>> Thanks for reading D3Playbook. Please recommend us to a friend or co-worker. Or share with your staff and bring them up-to-speed on what's happening in DIII.


1. The Decision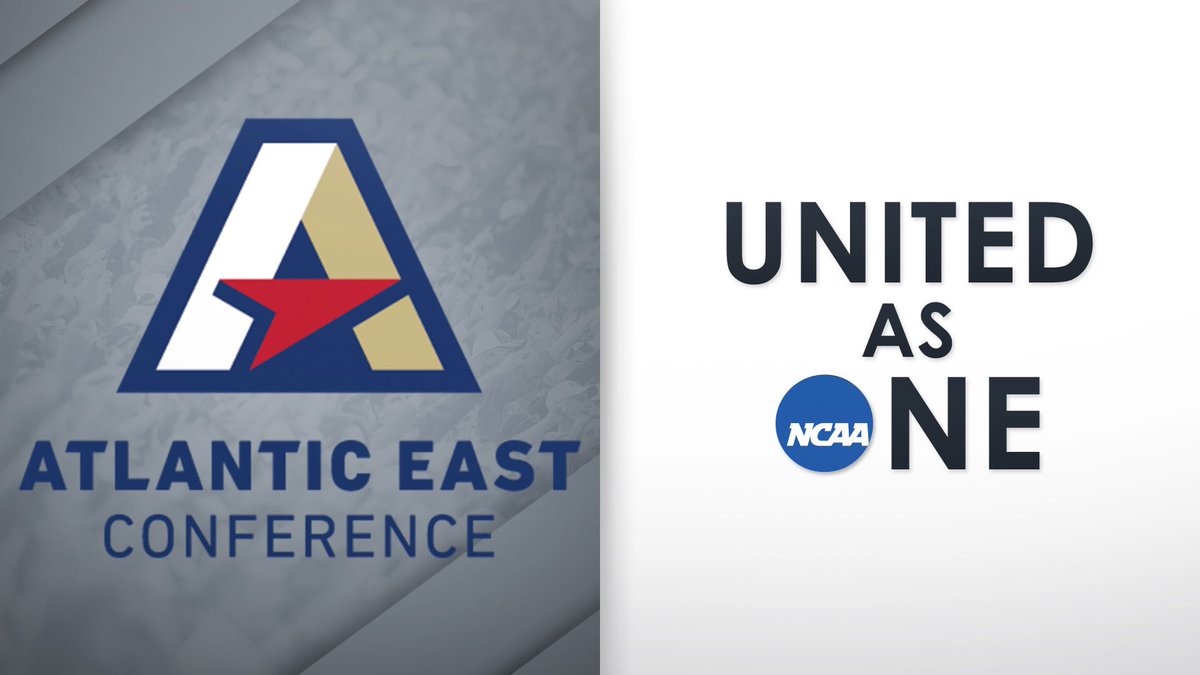 by Jessica Huntley, Commissioner, Atlantic East Conference
Editor's Note: D3Playbook asked Ms. Huntley if she could document the steps and discussions that occurred along the way as the Atlantic East made its decision to suspend the athletic season.

"Let me start by stating that my heart breaks for our student-athletes, coaches, staff and fans. The decisions and actions that have taken place over the last two weeks have been some of the hardest decisions we may ever have to make as a conference. But in the end, we all must do our part to help end the spread of the coronavirus.

The conversation regarding COVID-19 in the Atlantic East began on Friday, March 6, with a call of the Executive Board Chair and myself. At that point, it was an opportunity for us to touch base about a few items and to let him know that the athletic directors and I were beginning to put together a contingency plan.

On Tuesday, March 10, we had an Administrative Council conference call. It was a very quiet conversation, because COVID-19 information was rapidly changing and it was hard for all of us to wrap our heads around contingency plans when we knew things were changing so quickly.

After that call was over, I sent a few plans I had received from other conferences for them to review and provide feedback. We also started a Google drive document to keep everyone posted on the ever-evolving situations on each of our campuses – which school was moving online, what activities were being cancelled, and the timelines proposed by each institution.

Throughout this time period, my biggest resource was the other 45 Division III Conference Commissioners. They were the group to get the conversation started about contingency plans. They were the group to share what schools and conferences were doing in real time. It was extremely helpful information for me to be able to share with my ADs and Presidents during these uncharted waters.

On Wednesday, March 11, we scheduled a conference call with all ADs and Presidents for Friday. By the time the call had come, many of our schools had taken steps to move to online learning and cancel activities for the time being. The original sentiment around the "room" was maybe there is hope for us to return to play before the spring semester ends, but by the end of the call reality started to set in for many of the folks on the call. With the NCAA canceling all winter and spring championships the afternoon before, it was hard not to discuss cancellation as an option for us as well.

The other thing to remember in all of this is that each location of the Atlantic East schools were getting hit by COVID-19 at different times, so some campuses were feeling its affects more quickly than others. At the end of the call on March 13, there were a few that saw cancelling inevitable, while others remained hopeful. In the end, we agreed to a two-week postponement of all conference play.

By Tuesday, March 17, things had drastically changed for some of our campuses and after a quick phone call with two Presidents there was an email vote to move to a cancelled spring season and championships. In the email vote, Presidents' emotions over this difficult decision came through. The decision was made quickly and unanimously. It was the right decision for the health and safety of our athletes, staff, campus communities, and the world at-large, albeit extremely difficult.

I sent out the press release that evening to our administrative staff members and communication directors for a release at Noon on Wednesday, March 18. By that time, the majority of Division III Conferences had cancelled as well, so I don't think it surprised many people; however, the pain, frustration and sadness still hit.

Spring 2020 will not soon be forgotten. And my heart goes out to all of the spring athletes, especially the seniors."


2. Endowments, Part III

Northern Athletics
Illinois Tech ($236,687)
Concordia, Wisconsin ($88,859)
Dominican ($40,445)
Wisconsin Lutheran ($36,629)
North Coast
Oberlin ($943,469)
Denison ($877,592)
DePauw ($730,341)
Kenyon ($422,019)
Wabash ($344,252)
Wooster ($328,921)
Ohio Wesleyan ($243,083)
Allegheny ($230,453)
Wittenberg ($119,174)
NESCAC
Williams ($2,888,962)
Amherst ($2,473,283)
Tufts ($1,867,962 / $169,707 per student)
Bowdoin ($1,743,663)
Middlebury ($1,157,786)
Wesleyan ($1,004,806)
Hamilton ($969,362)
Colby ($869,927)
Trinity ($623,153)
Bates ($329,723)
Connecticut College ($313,510)
NEWMAC
MIT ($17,569,328 / $1,533,234 per student)
Wellesley ($2,173,415)
Smith ($1,913,253)
Mount Holyoke ($794,204)
WPI ($528,287)
Babson ($457,670)
Clark ($438,767)
Wheaton ($212,982)
Springfield ($77,932)
NJAC
Rutgers ($1,476,072 / $23,767 per student)
Rowan ($232,094)
Montclair State ($79,490)
TCNJ ($32,189)
Ramapo ($21,364)
Northwest
Whitman ($565,256)
Puget Sound ($380,507)
Willamette ($262,124)
Lewis & Clark ($246,794)
Whitworth ($156,048)
Linfield ($108,080)
Pacific ($71,234)
Ohio
John Carroll ($223,539)
Baldwin Wallace ($179,533)
Ohio Northern ($160,300)
Mount Union ($140,318)
Capital ($106,663)
Otterbein ($101,386)
Marietta ($88,469)
Muskingum ($79,461)
Heidelberg ($51,987)
Old Dominion
Washington and Lee ($1,676,308)
Hollins ($182,729)
Hampden-Sydney ($177,827)
Roanoke ($148,794)
Lynchburg ($112,879)
Bridgewater ($95,758)
Guilford ($78,308)
Shenandoah ($68,105)
Ferrum ($53,517)
Southern Athletic
Berry ($1,058,605)
Sewanee ($408,769)
Rhodes ($352,206)
Centre ($329,270)
Hendrix ($200,680)
Southern Collegiate
Trinity ($1,280,248 / $516,646 per student)
Colorado College ($766,910)
Southwestern ($296,413)
Austin ($149,667)
Texas Lutheran ($94,530)
SCIAC
Caltech ($2,975,376 / $1,332,457 per student)
Pomona ($2,324,594)
Claremont McKenna ($865,475)
Occidental ($448,095)
Chapman ($417,705)
Scripps ($375,585)
Harvey Mudd ($328,568)
Redlands ($182,278)
Pitzer ($144,365)
Whittier ($112,868)
La Verne ($111,994)
Cal Lutheran ($108,602)
SUNYAC
Oneonta ($51,718)
Cortland ($47,652)
Oswego ($41,850)
Fredonia ($38,955)
Plattsburgh ($21,695)
UAA
Chicago ($8,263,868)
Washington U. ($7,953,986)
Emory ($7,872,381)
New York U. ($4,345,608)
Carnegie Mellon ($2,542,650)
Rochester ($2,239,720)
Case Western ($1,866,500)
Brandeis ($1,073,526)
USA South
Berea ($1,218,740)
Agnes Scott ($217,142)
Meredith ($114,786)
LaGrange ($53,005)
William Peace ($50,022)
Covenant ($42,681)
Mary Baldwin ($30,179)
Brevard ($28,160)
Averett ($21,268)

>> Tomorrow: Does endowment size lead to greater Directors Cup performance?

NOTE: Apologies to Cornell College for mistaking listing it with the A-R-C yesterday, rather than the Midwest Conference.




SPONSORED MESSAGE
D3Playbook
is looking for sponsors. NCAA Division III has a desirable demographic that can help your company thrive. Reach more than 700 influencers in NCAA Division III today. Contact
d3playbook@gmail.com
to get your company in front of decision-makers in small-college athletics.
3.
Honored
The winter sports season ended sooner than anyone in Division III wanted ... but it's still time to look back and recognize outstanding performers during the 2019-20 season.
D3hoops.com Player of the Year (M)
Nate West, Letourneau
D3hoops.com Rookie of the Year (M)
Vinny DeAngelo, Swarthmore
>>
Men's Team
D3hoops.com Player of the Year (W)
Erica DeCandido, Tufts
D3hoops.com Rookie of the Year (W)
Aaliyah Hampton, Berea
>>
Women's Team
USCHO.com Player of the Year (M)
Tom Aubrun, Norwich
>>
Story
NCAA.com Most Dominant Wrestler
Troy Stanich, Stevens
>>
Story
Know someone that would enjoy receiving d3Playbook?
Send an email to d3Playbook@gmail.com with "subscribe" in the subject line