D3Playbook
MARCH 23, 2020 | written by STEVE ULRICH
your must-read briefing on what's driving the day in NCAA Division III

Our goal is to keep you - the influencers in DIII athletics - apprised of what's happening around Division III - the games, polls, news, happenings, awards, calendar of events, and much more. We hope you enjoy d3Playbook and that you'll share this with your friends, colleagues and co-workers.
>> It's Monday! "Through the years, you've never let me down / You turned my life around / the sweetest days I've found, I've found with you / through the years." RIP Kenny Rogers.

>> Today's Word Count: 1,267 words. Short, concise, smart.

>> Thanks for reading D3Playbook. Please recommend us to a friend or co-worker. Or share with your staff and bring them up-to-speed on what's happening in DIII.



1. Endowments
According to the
American Council on Education
(ACE), an endowment is an aggregation of assets invested by a college or university to support its educational mission in perpetuity. An endowment allows donors to transfer their private dollars to public purposes with the assurance that their gifts will serve these purposes for as long as the institution continues to exist. An endowment represents a compact between a donor and an institution.
For more than 300 years, endowments have supported American colleges and universities. Many other kinds of institutions in this country also maintain endowments, including churches, hospitals, museums, private secondary schools, and cultural and performing arts groups. Endowments are frequently described as if they were a single fund, when in fact, they are an aggregation of discrete funds, each with its own stipulations about the purposes for which it can be used. Especially at institutions with graduate and professional schools,
the aggregate size of the institution's endowment may be misleading
because much of the endowment income may not be available to support undergraduate programs.
While public attention focuses primarily on the relatively small number of colleges and universities with large endowments, most colleges and universities have only modest endowments or none at all. Although some public universities' endowments rank among the largest, most public institutions have only nominal endowments or none at all (although they may receive significant state subsidies, which typically are not available to private colleges and universities).
The trustees of many colleges and universities have established spending rates under which their institutions spend endowment earnings each year equal to about 4 to 5 percent of the value of their endowment. If the institution achieves a total return of 7 to 8 percent, and can expect inflation of 2 to 3 percent, it can reinvest the 1 to 2 percent it does not spend to cover inflationary increases in costs.
>>
Understanding Endowments White Paper
(ACE)
Top 10 Endowments
(in 1,000s)
Harvard ($39,427,896)
U. of Texas ($30,958,239)
Yale ($30,314,800)
Stanford ($27,699,834)
Princeton ($26,116,022)
MIT ($17,569,328)
U. of Pennsylvania ($14,649,762)
Texas A&M ($13,514,528)
U. of Michigan ($12,448,817)
U. of California ($11,797,543)

Top 10 Division III Endowments (in 1,000s)
MIT ($17,569,328)
Chicago ($8,263,868)
Washington U. ($7,953,986)
Emory ($7,872,381)
Johns Hopkins ($6,275,939)
NYU ($4,345,608)
Caltech ($2,975,376)
Williams ($2,888,962)
Carnegie Mellon ($2,542,650)
Amherst ($2,473,283)
Also in the Billion Dollar Club: Pomona, Rochester, Wellesley, Swarthmore, Grinnell, Smith, Tufts, Case Western, Bowdoin, Washington and Lee, Trinity (Texas), Berea, Middlebury, Vassar, Brandeis, Berry, Wesleyan (Conn.).

Top-10 Endowments per Student

Principia ($1,582,250)
MIT ($1,533,234)
Pomona ($1,486,314)
Williams ($1,380,957)
Swarthmore ($1,370,157)
Amherst ($1,332,588)
Caltech ($1,332,457)
Grinnell ($1,224,100)
Bowdoin ($953,864)
Wellesley ($912,050)
* endowment value per FTE student

Conference Wealth
NESCAC (9), UAA (8), NEWMAC (5), Centennial (4), Minnesota (4), Liberty (3), North Coast (3), SCIAC (3), SCAC (2), CCIW (1), Midwest (1), Northwest (1), ODAC (1), Skyline (1), SLIAC (1), USA South (1).

member schools with endowments totaling $500M+
does not include public college, university or system fund


>> Coming Tuesday. A deeper look at the disparity amongst conference members.


2. Mammoth Lax Problems
"Following an incident two weeks ago involving the use of a racial slur by members of the Amherst men's lacrosse team originally reported by the school's newspaper,
The Amherst Student
, the university has reportedly fired head coach
Jon Thompson
and banned the team from competing in the 2021 postseason.
Amherst Athletics confirmed the report to US Lacrosse Magazine and included the letter sent to faculty, staff and students.
In the most recent incident —
according to a story
written by Amherst student journalist
Shawn Chen
— three athletes on the men's lacrosse team chanted the n-word outside of the suite of a black lacrosse player on March 7. The black lacrosse player then punched one of the players using the vulgar language."
>>
Letter from Amherst administration to community
>>
Go Deeper
D3Playbook is looking for sponsors. NCAA Division III has a desirable demographic that can help your company thrive. Reach more than 700 influencers in NCAA Division III today. Contact d3playbook@gmail.com to get your company in front of decision-makers in small-college athletics.


4. Questions Without Answers
by Scott Jaschik, InsideHigherEd.com
"There's no good time for a pandemic," said
Jon Boeckenstedt,
vice provost for enrollment management at Oregon State University. "But for admissions, this has got to be the worst time."
The time is right now, when colleges are admitting students and hoping they will say yes.
The first thing he thinks of is the economy. Not in the belief that a bad economy is good for higher education because more people seek an education. That may or may not be true this year. What he's focused on is the service economy, which has been devastated by the closures of restaurants and bars all over the country. Not only do the parents of some students work in restaurants, but many students work part-time in restaurants to pay for college.
Wealthier colleges and universities, and the generally wealthy students they enroll, will be hurt by falling endowment values, he said. But he keeps coming back to the service workers getting laid off.
He's thinking of a working-class student working in a restaurant to pay the bills, and probably not working anymore. Some may not enroll.
What this makes uncertain is yield, the percentage of admitted applicants who will enroll. Colleges work very hard on their yield estimates, but this year, there is no way of knowing what will happen."
>>
Situational Awareness
: In a typical year, the deadline for letting a college know if you are accepting its offer of enrollment is May 1. There is a move afoot to alter the date to June 1. Colleges that have moved dates back include Hamline University; the Rochester Institute of Technology; Southwestern University, in Texas; and Williams College. Generally, the most competitive colleges (with the exception of Williams) are not moving their dates.
>>
Survey
: Admissions officers are deeply worried about the potential impact of the coronavirus on enrollment, a new survey suggests. Asked to rank their prospects for the yield -- the percentage of admitted applicants who will enroll -- 43 percent of enrollment leaders answered 5, on a scale of 1 to 5, with 5 being the worst. And 32 percent answered 4.
>>
Read More
6. 1 Essential Thing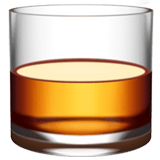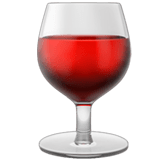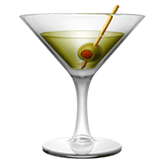 "With the coronavirus wreaking havoc on lives the world over, it's fair to say that everyone is feeling more stressed than normal. Luckily, Gov. Phil Murphy's order to close non-essential businesses in New Jersey won't stop you from taking the edge off with booze while your self-quarantine.



Murphy deemed liquor stores among those essential businesses in his executive order. So whether you're making a quarantini, sipping some social distancing sangria or just cracking open a by yourself beer, you'll be able to get it at your liquor store.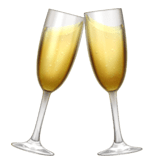 Cheers, Governor! Really."
- courtesy of NJ.com
Know someone that would enjoy receiving d3Playbook?
Send an email to d3Playbook@gmail.com with "subscribe" in the subject line