D3Playbook
MARCH 27, 2020 | written by STEVE ULRICH
your must-read briefing on what's driving the day in NCAA Division III

Our goal is to keep you - the influencers in DIII athletics - apprised of what's happening around Division III - the games, polls, news, happenings, awards, calendar of events, and much more. We hope you enjoy d3Playbook and that you'll share this with your friends, colleagues and co-workers.

>> Good Friday Morning! "Young man, there's no need to feel down. I said, young man, pick yourself off the ground."

>> Today's Word Count: 1,449. Smart, concise. An informative read that's just over 6 minutes.

>> Thanks for reading D3Playbook. Please recommend us to a friend or co-worker. Or share with your staff and bring them up-to-speed on what's happening in DIII.


1. Division III Down $22M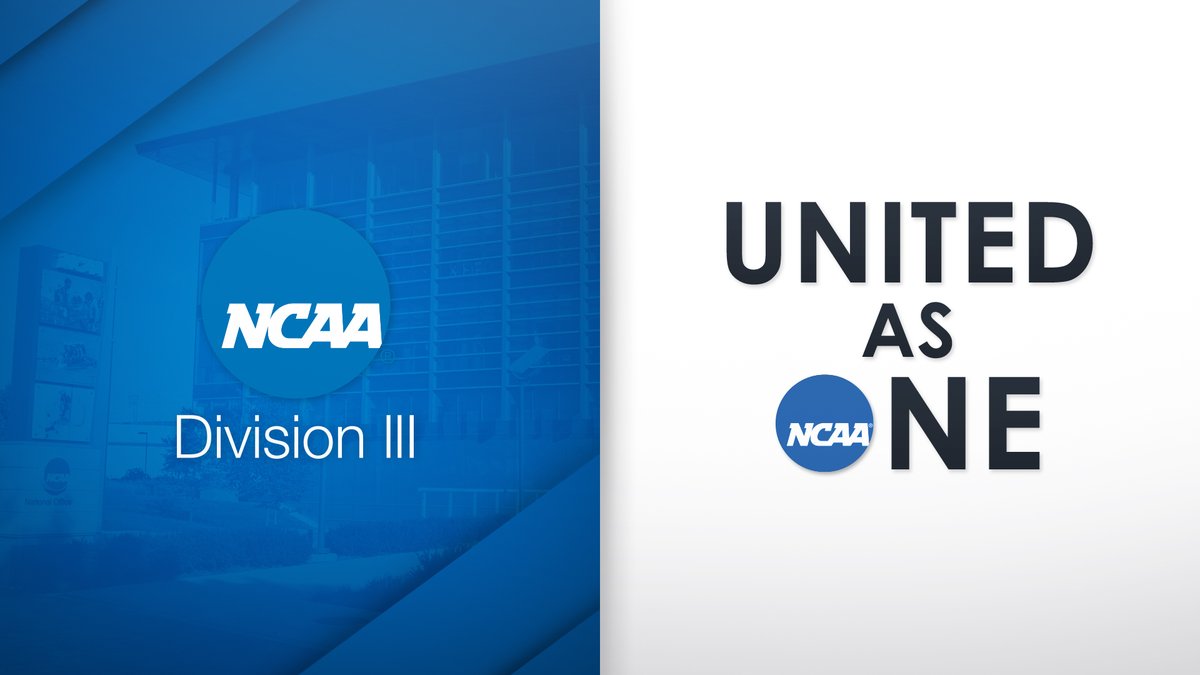 Division III will receive $22 million less from the NCAA than it did a year ago in a decision announced yesterday in Indianapolis.
The NCAA receives most of its revenue from the Division I Men's Basketball Championship television and marketing rights, as well as championship ticket sales. The revenue is used to provide distributions to member conferences and schools along with funding championships, national programs and other initiatives to support student-athletes.
Division III will receive 3.18% of actual revenues, currently projected to be $10.7 million for the division, which is a $22 million decrease from last year. These amounts will be used to fund national programs.
>>
Situational Awareness
: Division III budgeted 75 percent of its allocation to championships - a total of $26.5 million. $8.7 million - or 25 percent - is allocated to non-championship initiatives for 2019-20.
>>
Of Note
: Included in the non-championships initiatives is $3.2 million to the Strategic Initiative Conference Grants, $1.3 million to the women and minority intern program, and $708,000 for the strategic alliance matching grant.
>>
Worth Noting
: Division III has budgeted $41,000 for event cancellation insurance.
>>
What They're Saying
: "As an Association, we must acknowledge the uncertainties of our financial situation and continue to make thoughtful and prudent decisions on how we can assist conferences and campuses in supporting student-athletes now and into the future." -
Michael V. Drake, chair, Board of Governors, president, Ohio State
>>
Be Smart
: Division III has a mandated annual reserve of 50 percent of the annual overall budget - $16.1 million - as well as a $5 million insurance policy.
>>
Read The Entire Release
from the NCAA
source: NCAA Division III 2019-20 Facts and Figures
2. Will Coronavirus Close Your College?

by David Wescott, Chronicle of Higher Education

Robert Zemsky is a professor of higher education at the University of Pennsylvania and a member of Whittier College's Board of Trustees. He recently co-authored a book with Campbell Baldridge and Susan Shaman entitled, The College Stress Test. In it, the co-authors calculated that just 10 percent of the nation's colleges faced severe market risk, while another 30 percent face some risk and are likely to struggle.

That was before the coronavirus. Since the book's release, Moody's Investors Service has downgraded its outlook for higher education from stable to negative. A recent survey found that one in six high-school seniors who expected to attend a four-year college full time may now be reconsidering. The outbreak has broken the admissions calendar, cast yield models into chaos, and left academic leaders unsure of what comes next.

>> Quotable: "Everything is up in the air. This whole tradition of, you know, you get your letter of acceptance and you go to an accepted-applicant event — all of that is gone. The yield process is going to be very weird. Colleges are not going to know what to do with their wait lists, for example. So what will happen on just the admissions front is a massive moment of confusion and uncertainty."

>> The Big Picture: "The first question an institution should ask on the financial side is: How much real cash reserves do they have? The second question is: Are they going to be eligible for federal relief? An institution with a poor cash position and uncertain applicants is in real danger."

>> Between The Lines: "Higher ed is full of smart people who ought to be able to figure our way out of this. But I do not see a great leader at one of these universities breaking the mold."

>> Read the entire interview ($)






3. Jostens Award





Awards season for NCAA Division III women's and men's basketball continued on Monday afternoon with the announcement of the 2020 Jostens Trophy recipients, as presented by the Rotary Club of Salem, Va. DePauw University star Sydney Kopp and Hamilton College standout Kena Gilmour are honored with this season's top awards, which recognize the outstanding student-athletes in Division III basketball for excellence in the classroom, on the court, and in their respective communities.

The Jostens Trophy is a joint creation of Jostens, Inc., of Minneapolis, Minn., and the Rotary Club of Salem, Va. The purpose of the award is to honor the true Division III student-athlete - the athlete that shows excellence in the classroom, on the playing floor and in the community. In addition to the Trophy, the Wooldridge Scholarship, a $1,000 donation, will be presented in the names of the winners to their institutions. The scholarship is named after Dan Wooldridge, a Salem Rotarian and retired Commissioner of the Old Dominion Athletic Conference, as a way of honoring him for his long-time dedication to Division III athletics.

>> Keep Reading





Would you like to sponsor this newsletter? Would you like to advertise an open position in your department for a head coach or administrator? Contact d3playbook@gmail.com to get your job opening in front of more than 700 decision-makers in small-college athletics.
4. All-Americans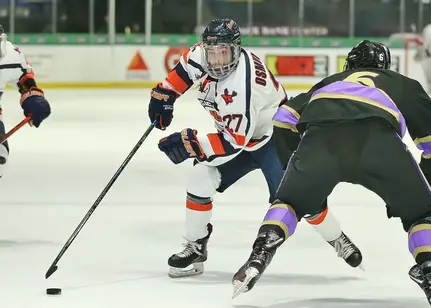 US College Hockey Online (USCHO) has released its 2020 Division III All-America men's team.
First Team
F-Conlan Keenan, Sr., Geneseo
F-Andrew Romano, Sr., Geneseo
F-Conor Landrigan, Jr., Utica
D-Daniel Fritz, Sr., Utica
D-Christian Hausinger, Jr., UW-River Falls
G-Tom Aubrun, Sr., Norwich
Player of the Year
: Tom Aubrun, Sr., Norwich, GK
Rookie of the Year
: Brandon Osmundson, Fr., Utica, F
>>
Complete Team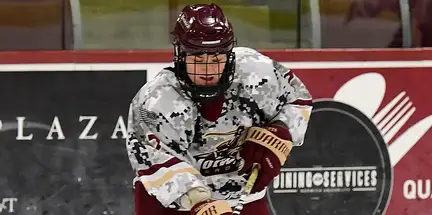 The American Hockey Coaches Association released its 2020 women's All-America team.
First Team
F-Amanda Conway, Sr., Norwich
F-Emma Crocker, Jr., Elmira
F-Annie Katonka, Jr., Plattsburgh
D-Samantha Benoit, Jr., Norwich
D-Michaela Giuttari, Sr., Hamilton
G-Caitlin Walker, Soph., Amherst
Player of the Year
: Amanda Conway, Sr., Norwich, F
>>
Complete Team
6. 1 Fun Thing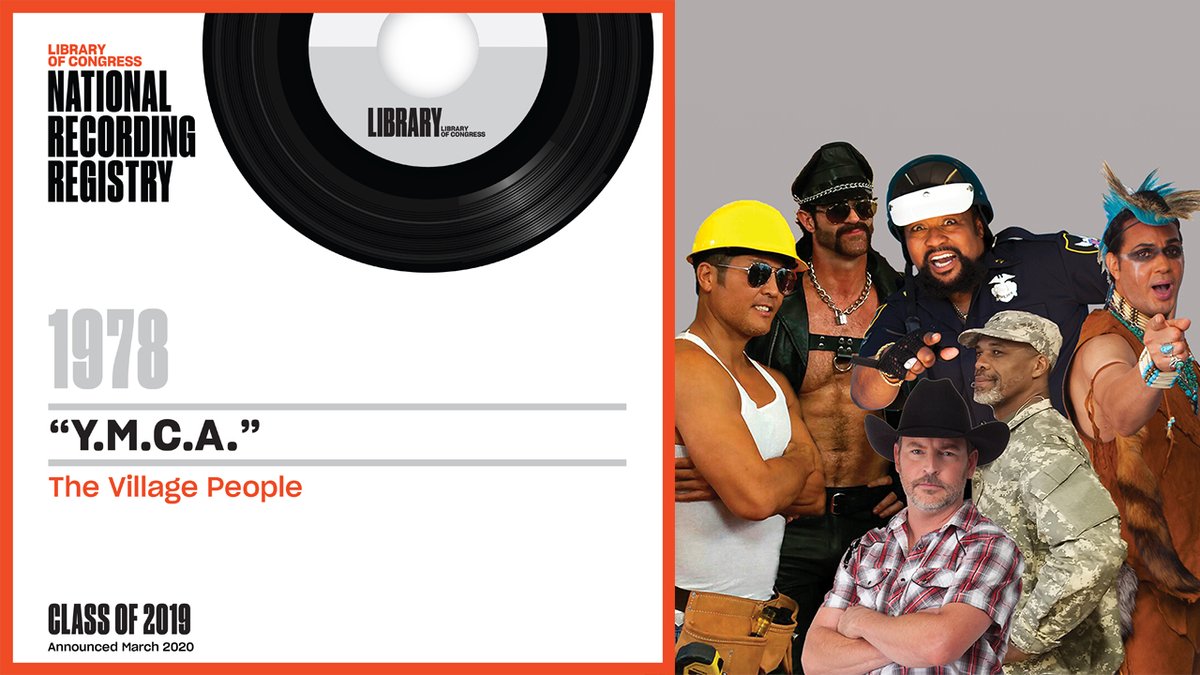 "Y.M.C.A." is a member of this year's class of the
National Recording Registry.
That's right, kids – that infectious stand-up-and-boogie disco classic, complete with a singalong chorus and over-the-top enthusiasm for a single-sex gym and fraternal living facility – is now in the official time capsule of American history.
But where did the song come from? How did a giddy tribute to the Young Men's Christian Association, a religious non-profit founded in 19th-century London, become one of the most instantly recognizable songs in late 20th-century America?
For this, we need to go to the disco-crazed days of winter 1978-79, specifically to New York City's nightclub and bar scene. "Saturday Night Fever," set in Brooklyn, had rocked the world year before. Studio 54 reigned supreme for the city's celebrities. Donna Summer and the Bee Gees ruled pop music. Manhattan's Greenwich Village was a hotbed of gay life and fashion.
Victor Willis
(pictured above as the cop) - Mr. YMCA - agreed to sing lead and background vocals for an unnamed concept band that was the brainchild of
Jacques Morali
, a French record producer. Morali was gay and loved the flamboyant personalities he'd see at Village nightclubs. He eventually called his project the "Village People," although Willis was the only person in the group, wasn't gay and still didn't live in the Village.
Willis put pen to paper. He imagined a kid, not much different than himself, maybe 20, 21 years old, sitting on the corner of 63rd and Broadway, in front of the Empire. He saw it now from a slightly older perspective, as a guy who could offer advice to a kid like that.
"I imagined somebody coming in town and, you know, maybe having blown all their money or couldn't afford to go to the five-star hotels," he says. "They were just sitting there not knowing which way to go with their life. So that was the first line
."
Morali added the music.
Horace Ott,
a music-industry veteran with a long resume of hits, added the horn and string arrangements, giving the song the punchy blasts that heralded the chorus. It was done."
>>
Little Known Fact
: Willis was married to Phylicia Ayers-Allen for six years. After divorcing, she married football star Ahmad Rashad, starred as Claire Huxtable in "The Cosby Show" and become a pop-culture icon all her own.
>>
No. 2:
The song never hit No. 1 on the charts. Who was it behind?
>>
Worth Your Time
>>
Turn It Up
(You Know You Want To)
Know someone that would enjoy receiving d3Playbook?
Send an email to d3Playbook@gmail.com with "subscribe" in the subject line