D3Playbook
MARCH 30, 2020 | written by STEVE ULRICH
your must-read briefing on what's driving the day in NCAA Division III

Our goal is to keep you - the influencers in DIII athletics - apprised of what's happening around Division III - the games, polls, news, happenings, awards, calendar of events, and much more. We hope you enjoy d3Playbook and that you'll share this with your friends, colleagues and co-workers.
>> Welcome to a new week.

>> Today's Word Count: 947 words. Short, concise, smart. A great way to start your day.

>> Thanks for reading D3Playbook. Please recommend us to a friend or co-worker. Or share with your staff and bring them up-to-speed on what's happening in DIII.


1. DIII to Experience $7.6M Deficit

Division III will experience a $7.6 million deficit for the 2019-20 fiscal year as a result of the cancellation of the remaining winter and spring championships.
Each division is expected to lose approximately 70% of its annual estimated revenue for the year, Kathleen McNeely, NCAA senior vice president of administration and chief financial officer, said during a meeting Tuesday of the Division III Strategic Planning and Finance Committee. The budget impact will reduce Division III's revenue allocation this year to approximately $10.7 million, as opposed to $33 million.
The division already had paid for all fall championships, a portion of winter championships and most of its nonchampionships initiatives. As a result, it spent about $7.6 million more than the $10.7 million in revenue it will receive. Division III spends approximately 75% of its annual revenue on championships and 25% on other initiatives, such as conference strategic grants and diversity grants.
>>
The Bottom Line
: The committee voted to cancel all remaining staff-administered nonchampionships programs, such as Gameday the DIII Way Ambassador Program, DiSC programming, the CoSIDA Student Program and New Athletics Director Orientation, to save approximately $350,000. Staff already canceled the SWA Program, Institute for Administrative Advancement and the Next Steps Program.
>>
Quotable
: "The financial loss for Division III will be significant, but money should never take precedence over life. We value people above all else,"
Fayneese Miller
, chair of the committee and president of Hamline, said. "The losses will impact money available for students and programming now and in the future, but Division III has done an incredible job in managing our resources and is uniquely prepared to weather the financial storm we face."
>>
Go Deeper
2. MacMurray Closes Doors


The Board of Trustees of MacMurray College voted unanimously in March to close the 174-year-old institution at the end of the spring semester in May 2020.


Board of Trustees Chair

Charles O'Connell '69

said that despite the generosity of alumni giving and after extensive analysis and consideration, the Board determined MacMurray had no viable financial path forward amid declining enrollments, rising competitive costs and a small endowment. Mr. O'Connell expressed deep thanks and the full support of the Board to MacMurray President

Dr. Beverly Rodgers

for her stewardship since being appointed to the position in 2019.

"Our students remain our top priority," Dr. Rodgers declared. "Faculty and staff have gone the extra mile in transferring all our classes to online and remote learning formats — practically overnight." She said that MacMurray has signed transfer agreements for its current students with seven area colleges. "We will assist all students in their transfer needs, helping them ensure they are able to complete their degrees. We will also support our faculty and staff in their transitions to other positions."

The coronavirus pandemic and resulting economic disruption were recent factors that complicated MacMurray's financial condition, but they are not the principal reasons for the Board's decision to close, according to Mr. O'Connell.

>>

Worth Noting

: According to a Form 990 filing from 2018, MacMurray had an endowment of approximately $19.8M at the end of the fiscal year.

>>

Go Deeper




D3Playbook is looking for sponsors. NCAA Division III has a desirable demographic that can help your company thrive. Reach more than 700 influencers in NCAA Division III today. Contact d3playbook@gmail.com to get your company in front of decision-makers in small-college athletics.


3. Presidents Fear Human, Financial Toll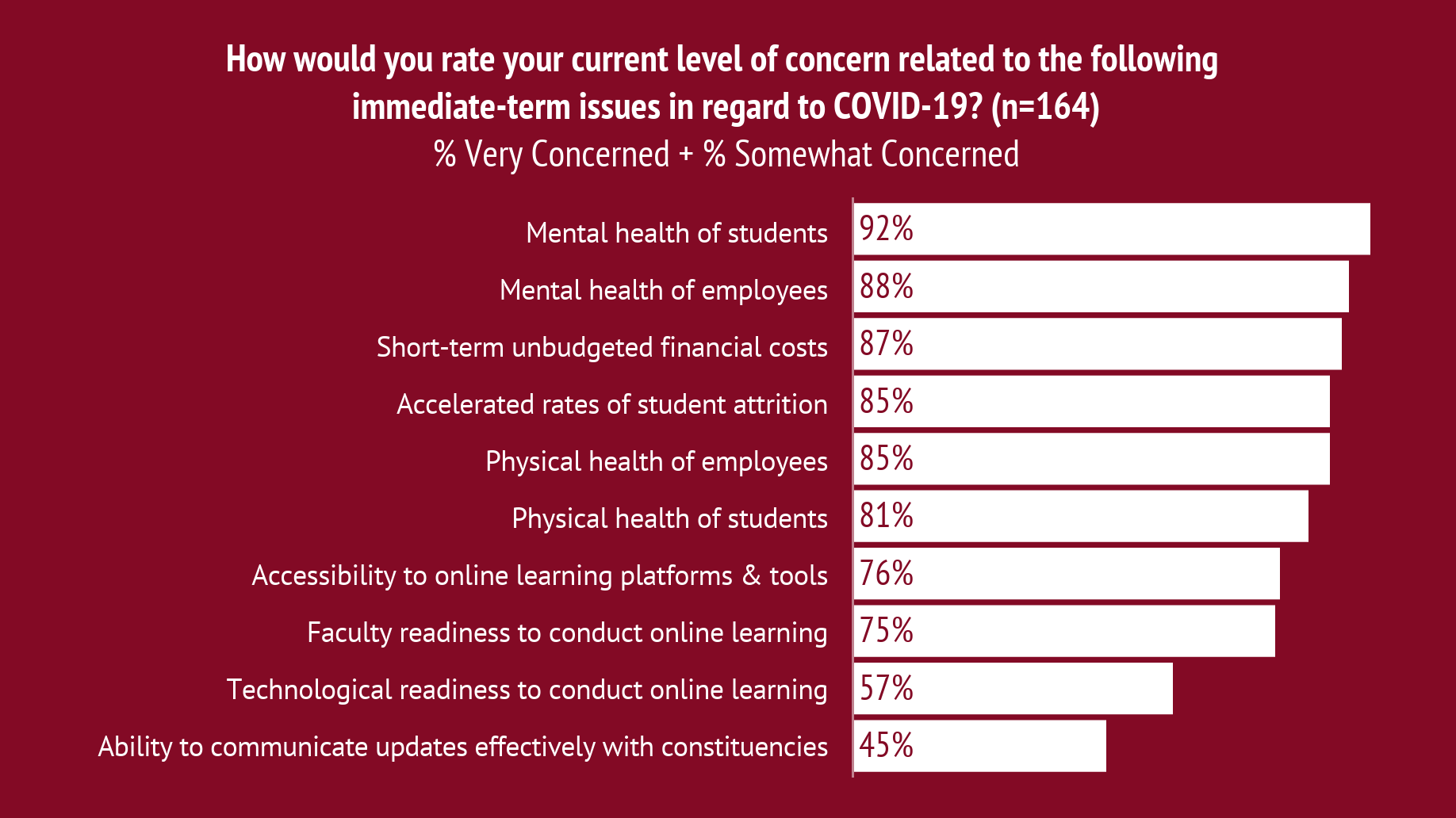 College and university presidents are deeply worried that the coronavirus crisis could wreak havoc on their institutions' finances in the near term and, especially, beyond.

But right now, they say they're most concerned about the toll the crisis could take on the mental health of their students and employees.

Here are some of the key findings of a survey of 172 presidents:
Mental Health of students and employees at top of short-term concerns
Financial stability and potential enrollment declines head longer-term worries
Keeping students engaged with remote learning
One-third of respondents see in-person classes starting again in fall. Four in 10 can't make a prediction.
Federal stimulus funds needed to make up for losses.
>> What They're Saying: "The things that lie ahead are ahead -- lots of gathering clouds on the horizon," Ted Mitchell, president of the American Council of Education, said. "But in the first instance, the students and stakeholder safety is the No. 1 priority of institutions."

>> Keep Reading from InsideHigherEd.com


4. Honored
Matthew Wilkinson
of Carleton,
Dylan Cooper
of UW-Eau Claire,
Parley Hannan
of Ithaca and
Laura Darcey
of Chicago were honored the the US Track and Field and Cross Country Coaches Association (USTFCCCA) as the Division III indoor track and field athletes of the year.
Wilkinson was ranked first nationally in the 3K and 5K and was third in the mile. Cooper tied the DIII record in the heptathlon. Hannan led the Division in three events (mile, 3K, 5K) and anchored the top-ranked DMR. Darcey posted the fourth-best performance in DIII pentathlon history.
>>
Read More
6. 1 Peep Thing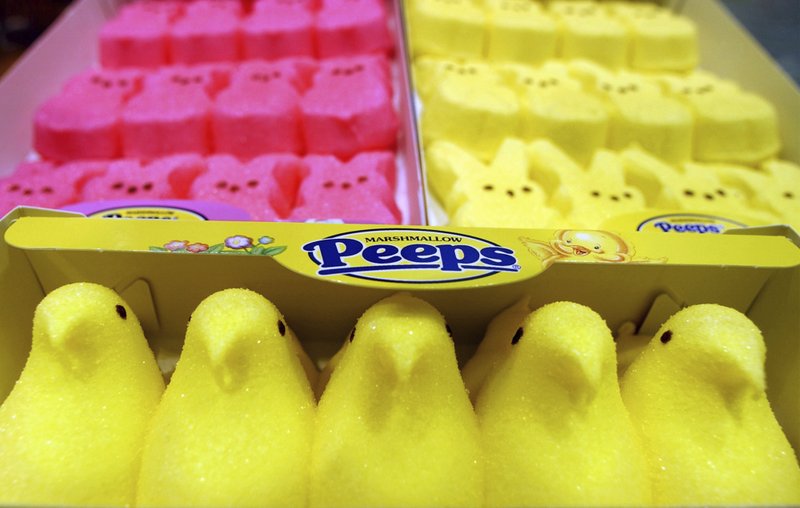 No more Peeps are being hatched for at least a couple of weeks — but it shouldn't affect Easter baskets.

The Bethlehem, Pennsylvania-based Just Born confections company said its production facilities there and in Philadelphia are closed through April 7.

But the company says it had already produced and shipped the Easter supply of its signature marshmallow confection to outlets.
Know someone that would enjoy receiving d3Playbook?
Send an email to d3Playbook@gmail.com with "subscribe" in the subject line