D3Playbook
FEBRUARY 10, 2020 | written by STEVE ULRICH
your must-read briefing on what's driving the day in NCAA Division III

Our goal is to keep you - the influencers in DIII athletics - apprised of what's happening around Division III - the games, polls, news, happenings, awards, calendar of events, and much more. We hope you enjoy d3Playbook and that you'll share this with your friends, colleagues and co-workers.
>> Happy Monday! What a busy weekend. Only gets crazier until mid-March.

>> Congrats to Parasite for winning the Best Picture Oscar. As usual, I haven't seen it.

>> Thanks for reading D3Playbook. Please invite your colleagues to sign up below.

>> Welcome to ADs of the CSAC, NAC, NECC, Skyline and USA South conferences who are receiving this newsletter for the first time. I hope you enjoy our content.

>> Today's Word Count: 1,704. Less than seven minutes. Enjoy another cup of coffee and be informed!


1. When Candidates Come to Campus
Campuses are political spaces. For proof, look to the Democratic primaries for the 2020 presidential election. At universities, candidates have rallied undergraduates, debated policy, and taken selfies, aiming to break through in a crowded field.
The Chronicle of Higher Education
tracked campus visits for four leading candidates for six months of this stretch — May 1 through October 31, 2019 — as they campaigned for their party's nomination. Where they chose to make their case was revealing. (For a full list of stops, click
here
)
Over the six months, the former vice president Joe Biden, Sen. Bernie Sanders, Sen. Elizabeth Warren, and the former South Bend, Ind., mayor Pete Buttigieg traveled to a total of 15 states, plus the District of Columbia. All candidates made stops in Iowa, Nevada, D.C., New Hampshire, Ohio, South Carolina, and Texas — for individual or fieldwide events.
>>
Fascinating work
that is worth your time by
Lindsay Ellis and Jacquelyn Elias of The Chronicle of Higher Education.
2. Full-Court Press


Basketball (W) - D3hoops.com

Tufts (d. Trinity, 77-61; d. Connecticut College, 78-59)
Hope (d. Adrian, 96-28)
Bowdoin (

lost at #9 Amherst, 59-46

; d. Hamilton, 89-74)
DePauw (d. Allegheny, 73-69 OT; d. Hiram, 65-62)
Bethel (

lost at St. Mary's, Minn., 77-69

)
UW-Whitewater (d. UW-River Falls, 71-45)
Transylvania (d. Rose-Hulman, 69-55)
Whitman (d. Willamette, 72-54; d. Lewis & Clark, 73-58)
Amherst (d. #3 Bowdoin, 59-46; d. Colby, 53-36)
Wartburg
Saint Mary's (3-18) stunned No. 5 Bethel (20-1), 77-69. Tufts and Hope are the lone remaining unbeatens in DIII women's basketball.


No. 9 Amherst shut out No. 3 Bowdoin in the first period (16-0) and made that lead stand in a 59-46 home win on Friday. Hannah Fox led the Mammoths with 20 points.


Makenzie Mason scored 21 points as #17 Scranton (18-3) pulled into a first-place tie with Catholic (17-4) in the Landmark with a 65-52 victory.


Anna-Sophia Capizzi tallied 20 points as Haverford (18-3) went on the road and knocked off No. 19 Gettysburg (19-2), 54-51, snapping the Bullets' 19-game win streak.


Nicole Mallard scored at the buzzer to lift Rowan (19-3) past Montclair State (17-5), 67-65, and into first place in the NJAC. Ayanna Johnson collected 23 rebounds for the Profs.





Basketball (M) - D3hoops.com

Swarthmore (d. Franklin & Marshall, 85-68)
Saint John's (d. Augsburg, 75-64
Randolph-Macon (d. Lynchburg, 85-82 OT)
St. Thomas (d. Concordia-Moorhead, 97-58)
Wittenberg (d. Kenyon, 83-63)
Emory (

lost vs. Chicago, 84-76

; d. #11 Washington U., 73-68)
Nebraska Wesleyan (d. Luther, 95-65)
Elmhurst (

lost at #17 North Central, 56-45

)
Colby (d. Hamilton, 78-74;

lost vs. Amherst, 87-69

)
Johns Hopkins (d. Washington College, 81-51)
Brennan McDonald and Bryce Hopkins each scored 20 points as Chicago went on the road and knocked off No. 6 Emory, 84-76, on Friday. The Eagles rebounded to defeat No. 11 Washington U., 79-74, on Sunday.


Ian Robertson drained a three at the horn to give No. 3 Randolph-Macon (21-1) an 85-82 overtime win against visiting Lynchburg (13-9). He scored eight of his team-high 18 in the extra period.


No. 17 North Central (17-4) handed No. 8 Elmhurst (18-4) its third loss in the past four games, downing the Bluejays, 56-45. Matt Cappelletti led the way for the Cardinals with 16 points.


Amherst (19-3) used a balanced scoring attack with five players in double figures to take out No. 9 Colby (19-2), 87-69, in Brunswick. Garrett Day led the way with 16 for the Mammoths.


UW-Oshkosh (13-8) swept the season series from #18 UW-La Crosse (16-5), downing the Eagles, 79-74, on the road. Combined with the women's win vs. UWL, it is the first time UWO defeated ranked teams on the same day since Jan. 26, 2008.


Kyle Woodruff came off the bench to score 22 points as Alma (11-10) dealt No. 24 Albion (18-3) its first MIAA loss of the season, 78-74.


Rensselaer tied a school record for consecutive victories with a 61-49 triumph vs. Vassar. It was the 18th straight win for the Engineers who had their streak snapped the next day by Ithaca.


3. Weekend Recap
No. 21 Franklin & Marshall completed its best regular-season in 55 years (12-0) with a 147-112 victory at Gettysburg. Chris Schiavone and Alec Wahl both recorded a pair of first-place finishes.


Congrats to Washington and Lee for winning its sixth consecutive ODAC men's swimming championship.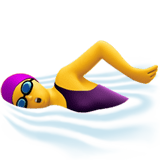 Congratulations to Washington and Lee for winning its 13th consecutive ODAC women's swimming championship.


No. 2 Springfield toppled top-ranked New Paltz, winning the deciding set 15-10 to overcome a 2-1 deficit. Jarrett Anderson led the Pride with 21 kills.


Congratulations to the following women's squash conference champions: William Smith (Liberty) and Trinity (NESCAC)


Chicago senior Laura Darcey registered the third-best all-time performance in the pentathlon at the Windy City Rumble, scoring 3,794 points.


Kyle Rollins of St. John Fisher joined an elite set of DIII jumpers when he cleared 7-0 1/2 in the high jump at the Brockport Multi.



D3Playbook is looking for sponsors. NCAA Division III has a desirable demographic that can help your company thrive. Reach more than 700 influencers in NCAA Division III today. Contact d3playbook@gmail.com to get your company in front of decision-makers in small-college athletics.


4. On The Fly


Ice Hockey (M) - USCHO

Norwich (d. Castleton, 5-0)
UW-Eau Claire (d. Northland, 3-2 and 6-1)
Geneseo (d. Cortland, 7-1; SUN at Oswego)
Utica (d. #15 Elmira, 3-2; d. Lebanon Valley, 5-0)
Hobart (d. Southern Maine, 5-3; d. New England College, 3-2)
U. of New England (

tied vs. Nichols, 3-3; lost vs. Nichols, 5-3

)
Lake Forest (

tied vs. Aurora, 1-1 and 2-2

)
Babson (d. Johnson & Wales, 11-2)
Trinity (d. Middlebury, 6-2; d. #9 Williams, 5-3)
Williams (

lost at Wesleyan, 3-1; lost at #9 Trinity, 5-3

)
Nichols (8-11-2) had a three-point weekend at No. 6 U. of New England (14-4-3), drawing 3-3 on Friday and posting a 5-3 win on Saturday. Bison GKs Brett Epp and Matt Efros each had 39 saves in their respective games.


Barclay Gammill had a hat trick to lead No. 9 Trinity (14-5-1) past No. 9 Williams (13-6-1), 5-3. The Bantams pulled within a point of the Ephs for the top spot in the NESCAC.


Adrian pulled into a tie for first place in the NCHA with a pair of wins vs. Concordia (Wis.), while Lake Forest tied twice against Aurora.




Ice Hockey (W) - USCHO

Plattsburgh (d. Cortland, 3-2 and 5-0)
Middlebury (SAT/SUN d. Trinity, 4-1)
UW-Eau Claire
Elmira (d. Wilkes, 9-0)
Hamline (d. Saint Mary's, 6-1;

tied Saint Mary's, 3-3

)
Gustavus Adolphus (d. Concordia-Moorhead, 4-0 and 3-1)
Norwich (d. Suffolk, 9-1; SUN vs. Southern Maine)
UW-River Falls (d. UW-Superior, 3-0)
Adrian (d. Concordia WI, 3-0 and 2-0)
Endicott (d. Becker, 4-1 and 3-0)
No. 6 Gustavus Adolphus (15-3-2) moved into a tie for first place in the MIAC with a weekend sweep of Concordia, combined with a 1-0-1 weekend for No. 5 Hamline (15-3-3).


No. 2 Middlebury (15-2-3) took over first place in the NESCAC with a weekend sweep of Trinity (5-11-4), downing the Bantams, 4-1 and 1-0. Jenna Letterie scored the game-winning goal on Sunday with a tally with :27 left in the second period.



5. ICYMI



Wrestling (Dual Meet) - NWCA

Wartburg
Augsburg (NTS at UWEC Don Parker Open)
Loras (d. #24 Dubuque, 48-0; NTS at UWEC Don Parker Open)
Wabash (1st of 11 teams at BW John Summa Tournament)
Coe (d. Cornell College, 34-9)
TCNJ (d. Centenary, 21-16; NTS at Messiah Open)
Baldwin Wallace (2nd of 11 teams at BW John Summa Tournament)
Johnson & Wales, R.I. (d. Rhode Island College, 47-0; d. New England College, 29-14)
NYU (d. Bridgewater State, 40-12; d. WPI, 33-9;

lost at #17 Coast Guard, 19-18

)
Mount Union
Trailing 18-0 at the 157 match, No. 17 Coast Guard (6-2) won the final five matches, including a 6-0 decision by Patrick Irwin at 285 to defeat No. 9 NYU, 19-18.


Washington and Lee set a new program record for dual-meet wins in a season (16) with victories over Merchant Marine, Johns Hopkins and Ursinus.


Baseball - D3Baseball.com

Chapman (d. Texas-Dallas, 16-6; d. Linfield, 6-2; d. Whitman, 7-6)
Webster
Trinity, Texas
Birmingham-Southern (d. Piedmont, 6-5; d. Emory, 4-1)
Heidelberg
Southern Maine
Cortland
Washington U.
Babson
Wooster

Lacrosse (M) - USILA

Salisbury (d. #16 Lynchburg, 16-10)
Amherst
Cabrini
Williams
RIT
Tufts
York (d. #13 Washington and Lee, 13-9)
Denison
Gettysburg
Wesleyan
6. Buzzer Beaters
— HanoverSports RVASN (@hanoversports) February 8, 2020
— Rowan Athletics (@RowanAthletics) February 8, 2020
— Sewanee Basketball (@SewaneeHoops) February 8, 2020
— Marian Sabres (@MUSabres) February 8, 2020
— LETU Athletics (@LETUAthletics) February 7, 2020
— HSU Athletics (@HSUAthletics) February 7, 2020
8. 1 Coffee Thing
"It was bound to happen. As the popularity of flavored malt beverages (FMBs) grows, traditional
non-alcoholic
drinks like lemonade, iced tea and seltzer have gotten an adult kick of booze. Now, some companies are betting big on hard coffees.
This includes brewing giants like
Pabst
and
MillerCoors
, as well as startups like
Newground Hard Dutch Lattes
, based in Asheville, North Carolina. All seek to stake their claim in what is still a relatively small alcohol category.
The alcohol makers are largely taking a cue from the non-alcoholic space. Most of the packaged hard coffees are flavored with milk (pasteurized or retort-processed to remain shelf-stable) and other adjunct ingredients like chocolate or chai. Coffee chain
La Colombe
partnered with MillerCoors to create two versions of hard cold brew, vanilla and black."
>>
Worth Noting
: "This is not designed to be the next big trend," says
Phil Rooney
, CEO of Newground. "It has its place at limited times. It can be used as a mixer, after dinner, brunches or on vacations. They really aren't designed to be consumed in mass. I'd be delusional if I was to sit here and say customers should have six of them in a row. We don't want them to."
>>
Read On
with
John Holl, Wine Enthusiast