D3Playbook
FEBRUARY 14, 2020 | written by STEVE ULRICH
your must-read briefing on what's driving the day in NCAA Division III

Our goal is to keep you - the influencers in DIII athletics - apprised of what's happening around Division III - the games, polls, news, happenings, awards, calendar of events, and much more. We hope you enjoy d3Playbook and that you'll share this with your friends, colleagues and co-workers.
>> Good Friday Morning! Happy Valentine's Day.

>> Today's Word Count: 1,479. Smart, concise. An easy Friday morning read that's less than 6 minutes.

>> Thanks for reading D3Playbook. Please recommend us to a friend or co-worker.





1. Warning Signs?



by Rick Seltzer, InsideHigherEd.com
Concordia University Portland
announced earlier this week that it will close at the end of the spring semester. A statement from the institution said the university's board decided to close after "years of mounting financial challenges" and a changing landscape for education.
Although not a Division III institution, any time that a college closes its doors eyebrows are raised. What were the warning signs and what can be learned as other colleges sift through the pieces?
>>
Situational Awareness
: "In 2012, the school spelled out three initiatives already under way that would position Concordia to survive this changing future. One was a law school it had launched in Boise, Idaho, that fall. Another was a pilot program newly launched in homeland security that it hoped to scale up quickly. And the third was a massive expansion of online graduate education.
Two years prior, in 2010, the university had partnered with a third-party service provider with marketing and recruitment expertise. Enrollment went on to double each year, jumping from 350 students in 2010 to 700 in 2011 and about 1,400 in 2012. Looking forward, leaders expected to enroll 2,500 students in 2013.
By all accounts, Concordia was massively successful in the ensuing years. Total enrollment more than doubled from over 3,000 students in 2012 to more than 7,400 in 2014, according to federal data. Much of that growth was among graduate students, where enrollment spiked from about 1,700 students to more than 6,000. Enrollment of adults aged 25 to 64 went from about 1,100 in 2011 to 3,697 in 2014."
>>
The Bottom Line
: "In the ensuing days, the university
revealed
to a state agency that its closure
will result
in more than 1,500 people being terminated from their jobs between Feb. 25 and Sept. 30."
>>
Reality Check
: "Concordia University Portland isn't just an important story to watch in the Pacific Northwest. It's one to watch across higher education. If this can happen to a university that grew rapidly in Portland, a burgeoning urban market, what does it mean about the future of other private liberal arts colleges showing more outward signs of stress?"
>>
Between the Lines
: "Concordia did many of the things in vogue in higher education strategy circles. It diversified its revenue, branching out from relying on full-time undergraduates and adding graduate students and online muscle over the last decade. The university was still
reporting
total enrollment of nearly 6,000 students. Its foundation added net assets in 2018, growing from $11.2 million to $12.1 million."
>>
Yes, But
: "It may also suggest that the popular strategies aren't enough, at least in some cases. Many colleges and universities are built on a business model that assumes annual growth in enrollment, in revenue or in both. As the economy changes and student populations change, that model may no longer work."
>>
Worth Your Time
2.
Hart Sets 200 IM Record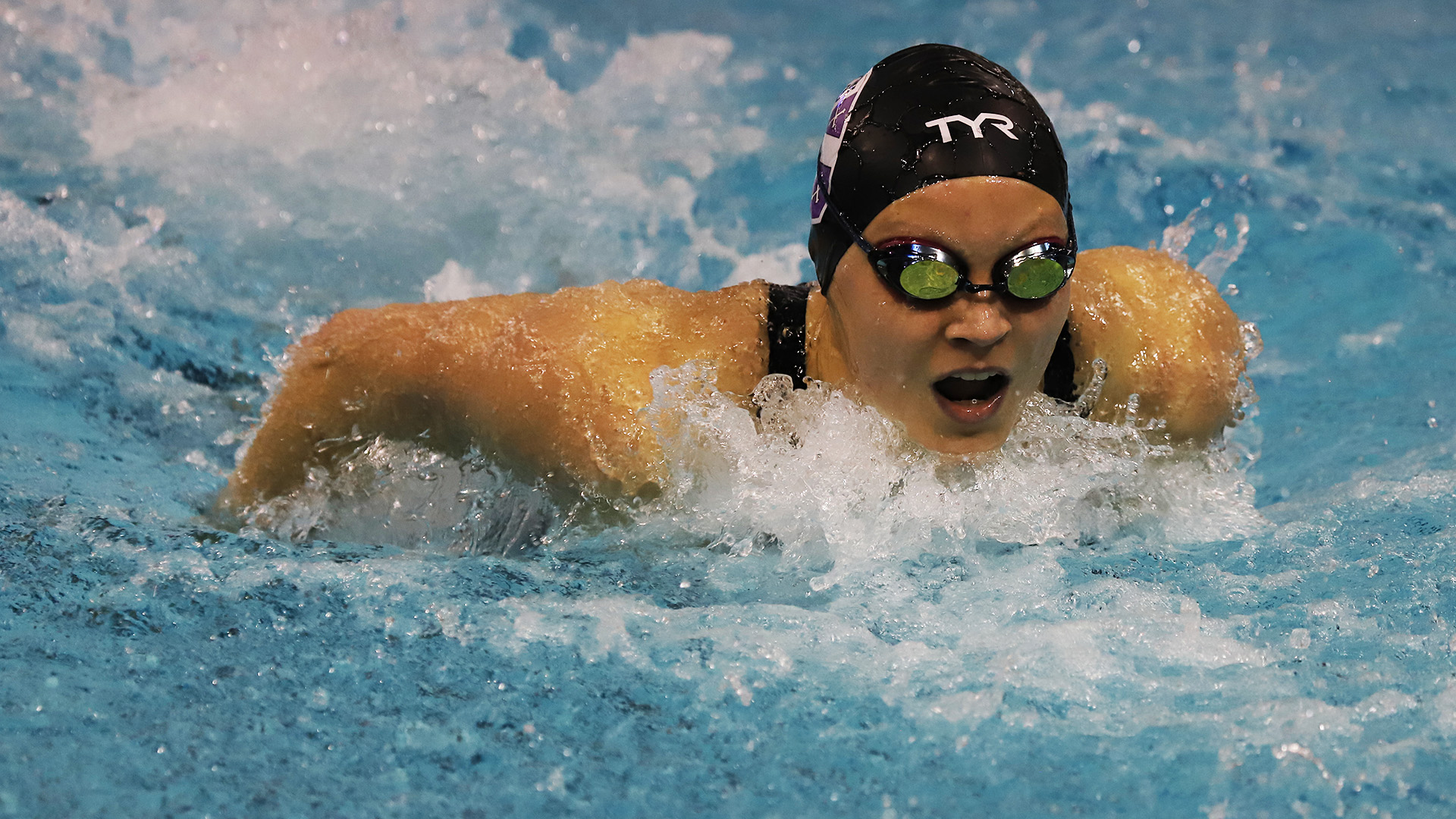 Kenyon junior
Crile Hart
set a Division III record in winning the 200 individual medley
at the NCAC championship in a time of 1:58.04.
She came into Thursday's competition with a seed time of 1:59.56. In the morning, Hart won the preliminary heats with a 2:00.30. Returning for the finals in the evening, Hart blew away the competition, winning the event by 2.80 seconds. Her time automatically qualified her for the NCAA Division III Championship in March and it erased the old NCAA record of 1:58.18 set in 2019 Honore Collins of New York University.
Would you like to sponsor this newsletter? Would you like to advertise an open position in your department for a head coach or administrator? Contact d3playbook@gmail.com to get your job opening in front of decision-makers in small-college athletics.
3.
Weekend Preview
Tufts (FRI vs. Middlebury; SAT vs. Williams)
Hope (at Alma)
DePauw (Ohio Wesleyan)
UW-Whitewater (at UW-Eau Claire)
Bowdoin (SUN at Wesleyan)
Amherst (FRI at Trinity; SAT at Connecticut College)
Whitman (FRI vs. George Fox; SAT vs. Pacific)
Transylvania (at Manchester)
Wartburg (Simpson)
Loras
>> Others to Watch: U. of New England at Western New England; St. Joseph's (Maine) at Emmanuel; St. Lawrence at Ithaca; #25 DeSales at Misericordia; Ripon at Monmouth; Merchant Marine at Mount St. Mary;

Swarthmore (Dickinson)
Saint John's (#4 St. Thomas)
Randolph-Macon (Washington and Lee)
St. Thomas (at #2 Saint John's)
Wittenberg (Wooster)
Nebraska Wesleyan (Central)
Johns Hopkins (at Ursinus)
UW-Platteville (UW-River Falls)
Emory (FRI vs. NYU; SUN vs. Brandeis)
Middlebury (FRI vs. #18 Tufts; SAT vs. Bates)
>> Others to Watch: Hobart at Rensselaer (FRI); Cairn at Centenary; Eastern at Stevens.


Ice Hockey (M) - USCHO

Norwich (FRI vs. Johnson & Wales; SAT vs. Suffolk)
UW-Eau Claire (FRI/SAT at UW-River Falls)
Geneseo (FRI vs. Buffalo State; SAT at Fredonia)
Utica (FRI vs. Chatham; SAT vs. Stevenson)
Hobart (FRI at UMass Boston; SAT at #6 Babson)
Babson (FRI vs. Skidmore; SAT vs. #5 Hobart)
Trinity (FRI at Bowdoin; SAT at Colby)
Adrian (FRI/SAT at Trine)
Lake Forest (FRI/SAT vs. Concordia WI)
U. of New England (FRI/SAT vs. W. New England)

Ice Hockey (W) - USCHO

Plattsburgh (FRI vs. #4 Elmira)
Middlebury (FRI/SAT vs. Williams)
UW-Eau Claire (FRI/SAT vs. Northland)
Elmira (FRI at #1 Plattsburgh; SUN at William Smith)
Gustavus Adolphus (FRI at Saint Benedict)
Hamline (FRI/SAT vs. St. Thomas)
Norwich (FRI vs. UMass Boston; SAT vs. Johnson & Wales)
UW-River Falls
Endicott (FRI/SAT vs. Nichols)
Adrian (FRI/SAT vs. St. Norbert)
all games/matches Saturday unless indicated
4. Weekend Preview
Denison (NCAC Championship)
Emory (UAA Championship)
Kenyon (NCAC Championship)
Williams
Johns Hopkins
MIT
Chicago (UAA Championship)
Tufts
Washington U. (UAA Championship)
NYU (UAA Championship)

Swimming (M) - CSCAA

Kenyon (NCAC Championship)
Denison (NCAC Championship)
Johns Hopkins
MIT
Carnegie Mellon (UAA Championship)
Washington U. (UAA Championship)
Emory (UAA Championship)
Williams
Chicago (UAA Championship)
Tufts

Wrestling (Dual Meet) - NWCA

Wartburg (FRI vs. #3 Loras)
Augsburg (SAT vs. Minnesota State Moorhead; at Winona State Open)
Loras (FRI at #1 Wartburg; SAT at Central Last Chance Invite)
Wabash (Mid-States Invitational)
Coe (FRI at #25 Dubuque)
TCNJ (FRI vs. Delaware Valley; SAT at #17 Messiah)
Baldwin Wallace (FRI vs. West Liberty; SUN at John Carroll Open)
Johnson & Wales, R.I. (FRI vs. Roger Williams)
NYU (Case Western/Chicago)
Mount Union
all contests Saturday unless indicated
6.
What We're Watching
Former Williams College standout
Duncan Robinson
will
participate in the 3-point contest during NBA All-Star Weekend
. He currently ranks fourth in the league with 191 three-pointers and is averaging a career-high 12.6 points per game.
Millikin
captured its
first CCIW title in program history
last night, edging defending champ North Central, 135-134. Junior 165
Braden Birt
was named the Most Outstanding Wrestler.
#1
Wartburg
(16-0) takes on #3
Loras
(13-1) for the American Rivers Conference title tonight. The Knights have won 27 consecutive conference championships dating back to 1993.
Weekend's top men's games
: #14 Franklin & Marshall at #12 Lynchburg; #20 Stevenson at #15 Ursinus; #8 Denison at #13 Washington and Lee (SUN).
Sunday's top women's game
: #12 Mary Washington at #8 Washington and Lee (SUN).
Weekend's Best Matches
: #10 Brandeis women at #9 MIT (SAT); #14 Carnegie Mellon men at #26 Denison (SUN).
Baseball Schedule
: #17 Trinity (Texas) at #13 Concordia TX (SAT); #18 Misericordia at #21 Shenandoah (SUN, DH).