D3Playbook
FEBRUARY 11, 2020 | written by STEVE ULRICH
your must-read briefing on what's driving the day in NCAA Division III

Our goal is to keep you - the influencers in DIII athletics - apprised of what's happening around Division III - the games, polls, news, happenings, awards, calendar of events, and much more. We hope you enjoy d3Playbook and that you'll share this with your friends, colleagues and co-workers.

>> Good Tuesday Morning. Let's take a look around D3.

>> Thanks for reading D3Playbook. Please recommend us to a friend or co-worker.

>> Today's Word Count: 1,189. Lots of pictures too. Brief, concise, smart.


1. The All-Lobby Team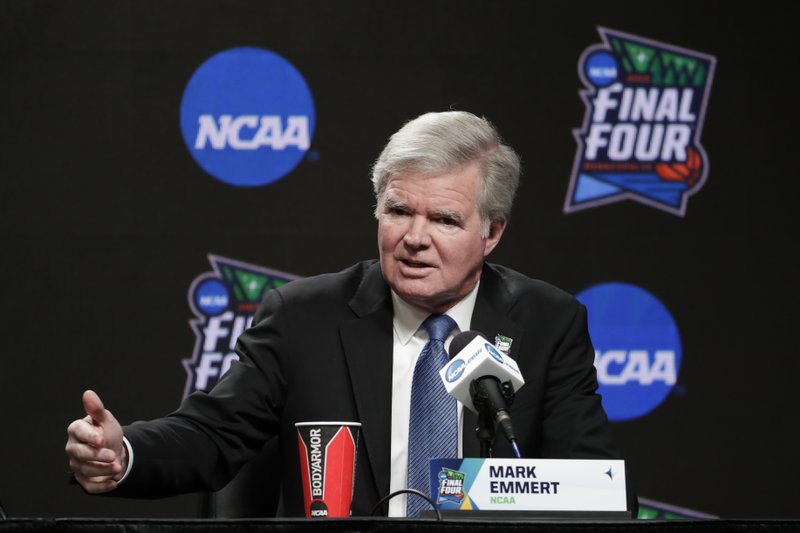 by Ben Nuckols, Associated Press
"As Congress considers whether to allow college athletes to receive endorsement money, the NCAA and its allies spent nearly $1 million last year lobbying lawmakers to shape any reforms to the organization's liking.
The NCAA last fall said
it would allow athletes to "benefit from the use of their name, image and likeness"
and is crafting rules to put in place for its 1,100 member schools in coming months. But the organization has
turned to Congress
to step in as more and more states follow the lead of California, where a law set to take effect in 2023 clears the way for athletes to earn endorsement money.
Organizations representing athletes have no paid lobbyists, leading to concern among some reform advocates that the deep-pocketed NCAA is shaping the debate. The NCAA's pressure campaign comes as the Senate prepares for a committee hearing Tuesday on player compensation."
>>
Quotable
: "The NCAA is already at a position of power,"
Rep. Mark Walker
(R-NC) said. "Otherwise you would have seen progress. ... There's been little to nothing done in this arena, and had the student-athlete had proper representation on the federal level, we'd be much further down this path than we are."
>>
The Big Picture
: The NCAA spent $690,000 last year on in-house and outside lobbyists, according to disclosure forms reviewed by the AP. That's the most the organization has spent on lobbying in any year since 2014. And two Power Five conferences - the
ACC
and the
Big 12
- spent nearly $330,000.
>>
What's Next
: The NCAA and its allies have a big reason to increase their spending: If Congress does nothing, athlete-friendly laws like the one in California will take effect around the country.
Ramogi Huma
, executive director of the National College Players Association, said 28 states are considering action to grant additional rights to college players.
>>
Of Note
: Who tries to counter the NCAA's messaging? The NCPA - which is funded in part by the United Steelworkers - and the Drake Group, a nonprofit that advocates for academic integrity in college sports and a frequent critic of the NCAA. Those groups have a combined lobbying budget of zero dollars.
>>
Be Smart:
About two-thirds of Americans
support college players being permitted
to earn money for endorsements.
>>
Keep Reading
2. Proud to be Different
by Hannah Neild, Gallaudet '19
"Like many little girls in the post-Title IX era, I dreamed of playing college sports. I was determined to make this dream become a reality. Part of this was sibling competitiveness with my brothers, but the reality is that I was strongly committed and dedicated to my goal.
While I enjoyed my time (as a scholarship athlete) at Division II Merrimack, my experience at the USA Deaf Basketball tryout and my American Sign Language class inspired my decision to transfer to
Gallaudet University
, a NCAA Division III school in Washington, D.C., and the only university in the world designed for deaf and hard of hearing people.
Gallaudet was, in a word, transformational. For the first time in my life, I was surrounded by people like me. I acquired ASL quickly and relatively seamlessly, and excelled in the classroom. Of course, I continued to play basketball, amassing more than 1,000 points in just two seasons, for a total of 1,700 points at Merrimack and Gallaudet combined.
Looking back, how did I get to where I am now? When I was one year old, I was diagnosed with a bilateral moderate to severe hearing loss. Undeterred, my parents always encouraged me to excel, stating, "You can do anything that anyone else can do." They were right, as parents usually are."
>>
Situational Awareness
: "Still, despite my academic and athletic successes, I always knew that I was a little different from others. As a young girl in my town's public education system, I was always on the shy side, wearing my hair down at school to
hide my hearing aids
. During my elementary years, an itinerant teacher of the deaf,
Teresa Piper
, worked with me to deconstruct my insecurities regarding my hearing loss. She helped me learn about my hard-of-hearing identity. A turning point for me was a presentation she required me to do for younger students at my school on the topic of hearing loss."
>>
The Key Stat
: "It was at this point that I learned that it was OK to be different, and my whole perspective on being hard of hearing changed. Instead of being insecure, I became proud."
>>
Be Smart
: "I leave you with two pieces of wisdom: First, find a mentor, someone who inspires you, like Mrs. Piper did. Second, believe that whatever you want to do, you can and will do."
>>
Worth Your Time
3. Calendar

Feb. 10-11: Financial Aid Committee meeting, Indianapolis
Feb. 12: First regional basketball rankings
Feb. 17: Presidents Day
Feb. 18: Nominating Committee meeting, Indianapolis
Feb. 18: First regional ice hockey rankings
Feb. 18-19: Membership Committee meeting, Indianapolis
Feb. 20-21: Interpretations and Legislative Committee meeting, Indianapolis




SPONSORED MESSAGE


Would you like to sponsor this newsletter? Would you like to advertise an open position in your department for a head coach or administrator? Contact d3playbook@gmail.com to get your job opening in front of decision-makers in small-college athletics.



4. Men's Poll
On The Move: UW-Platteville (+4).
Hello: St. Joseph's (Conn.), St. Norbert, Benedictine, Augustana.
Sharp Shooters: Bethany Lutheran's Trenton Krueger (70.2), Elmhurst's Derek Dotlitch (93.8) and Earlham's Chainey Zolman (53.2) lead the country in FG, FT and three-point FG percentage, respectively.

>> What We're Watching (TUE-THU): #1 Swarthmore at #7 Johns Hopkins (WED); #17 Elmhurst at Illinois Wesleyan (WED); #11 Mount Union at #15 Marietta (WED); #14 North Central at #25 Augustana (WED); WPI at #19 Babson (WED); Stevens at DeSales (WED); Bethany Lutheran at Northwestern (WED).



5.
Women's Poll
On The Move: Texas-Dallas (+5), George Fox (+3).
Welcome: John Carroll, DeSales.
Twice (Thrice) The Fun: Meredith's Kate Perko (17) and Southern Virginia's Katie Garrish (16) lead the nation in double-doubles. John Jay's Nyasha Howard and Albertus Magnus' Shyla Osmond top the triple-double list with three apiece.

>> What We're Watching (TUE-THU): #11 Bethel at #19 St. Thomas (WED); #21 John Carroll at #12 Baldwin Wallace (WED); Albright at Widener (WED); Manhattanville at Merchant Marine (WED); #17 Mary Hardin-Baylor at East Texas Baptist (THU).


6.
Hockey Poll
On the Move: Adrian (+3)
Hello: St. Norbert.
PPG / SHG: Wilkes soph Donald Flynn leads DIII with 12 power-play goals. On the other end, Marian soph Gianni Vitali leads DIII with five short-handed goals.
Goose Egg: UW-Eau Claire senior Erin Conolly tops DIII with six shutouts.
Tough Sledding: Morrisville State's remaining opponents have an .869 winning percentage (52-7-2).