D3Playbook
FEBRUARY 3, 2020 | written by STEVE ULRICH
your must-read briefing on what's driving the day in NCAA Division III

Our goal is to keep you - the influencers in DIII athletics - apprised of what's happening around Division III - the games, polls, news, happenings, awards, calendar of events, and much more. We hope you enjoy d3Playbook and that you'll share this with your friends, colleagues and co-workers.
>> Happy Monday! Thanks Punxsutawney Phil!

>> ICYMI: Yesterday was a one-of-a-kind day this century. 02/02/2020 was a rare 8-digit palindrome. The previous was 11/11/1111, 909 years ago.

>> Thanks for reading D3Playbook. Please invite your colleagues to sign up below.

>> Today's Word Count: 1,590. About six minutes. Enjoy another cup of coffee and be informed!


1. Ending Legacy Admissions?
Selective admissions is in crisis.
That was the message conveyed by organizers of an admissions conference in Los Angeles this week. It was the first time the conference, hosted by the University of Southern California's Center for Enrollment Research, Policy, and Practice, had convened since
the Varsity Blues scandal erupted
last March — adding celebrity gossip, a master schemer, and stories about rich people gaming the system to our collective understanding of selective admissions. At USC, an athletics administrator and several coaches were indicted.
The scandal seemed to confirm the suspicions of many that the admissions system is rigged to the advantage of families that are already privileged. But those suspicions have always been there.
One of the most prominent — and, in some circles, loathed — ways institutions do that is through legacy preferences, giving the children of alumni an edge in admissions. This month, the
Johns Hopkins University
disclosed that over the past decade or so it had
stopped legacy admissions entirely
, and taken other steps to help diversify its student body.
>>
What They're Saying
: "In this move to diversify our class, we've also raised the bar on the level of students we have at Hopkins," vice provost for admissions
David Phillips
said. "Too often there can be a sentiment that somehow diversity and excellence are opposed. Nothing could be further from the truth."
>>
Why It Matters
: In fact, one of the most salient critiques of ending legacy admissions as a solution is that it won't actually solve very much. But one reason to do it, Hopkins administrators said, is for the signal it sends to the public.
>>
The Key Stat
: It's not clear that prospective students pay attention to whether colleges give preferences to legacy applicants, according to
Sara Urquidez
, executive director of the Academic Success Program, a nonprofit group in Dallas that provides college advisers to public high schools. "They're concerned about paying for college."
>>
Keep Reading
, courtesy of
Neil Gluckman, Chronicle of Higher Education ($)
2. The Main(e) Event
Top-ranked Tufts went on the road and defeated No. 2 Bowdoin, 97-88
, in just the 12th all-time meeting between teams ranked 1-2 in the D3hoops.com poll.
Emily Briggs
and
Cailin Harrington
both posted career-highs with 23 and 20 points, respectively, for the Jumbos.
Maddie Hasson
tossed in a game-high 29 for the Polar Bears. The No. 1 team is now 11-1 all-time in 1v2 games.
How high-level was this game? Bowdoin shot 58.9 percent from the floor and lost. Tufts counted by connecting on 59 percent of its attempts from the floor and was a perfect 13-13 from the charity stripe. The Jumbos' 97 points matched the program's record for a NESCAC game.
A full house of 1,400 witnessed the showdown at Morrell Gym - the third-highest crowd of the DIII season. The top two attendance figures? 1,534 watched Concordia at Hardin-Simmons on Thursday and 1,501 saw Rochester at Washington U. on Friday.
>>
Quotable
: "It was just an awesome game – great crowd for women's basketball and Division III," said Tufts' first-year coach,
Jill Pace
, a Bath (Maine) native who played for Bowdoin (Class of 2012).
3. ICYMI
The Tufts men also came up big, handing No. 5 Colby its first loss of the season by an 80-67 count. Eric Savage scored 22 for the No. 22 Jumbos. Swarthmore is the last remaining unbeaten in DIII men's basketball.


Give Carnegie Mellon's Colin McNeil a hand after his helping hand led the Tartans past NYU. He dished out a UAA record-tying 17 assists in the 84-71 victory.


Congrats to LeTourneau's Nate West who became the first player in America Southwest Conference history to reach 2,000 points. Teammate Justin Moore also hit the 1,000-point plateau in the same game.


Webster shot 67.9 percent from the floor, making 53 of 78 shots, in a 126-78 romp at MacMurray. The Gorloks made 14 of 17 three-point attempts in extending their lead in the SLIAC to two games.


Tip o' the hat to UT-Dallas men's coach Terry Butterfield who joined the 500-win club as UTD won at U. of Ozarks, 64-60. One hundred fewer victories, but no less impressive, is Capital men's mentor Damon Goodwin whose Crusaders downed Otterbein, 74-61.


Hardin-Simmons took control of the ASC women's race with a 67-64 win against No. 13 Mary Hardin-Baylor. Kaitlyn Ellis led four Cowgirls in double figures with 15.


Not a bad weekend for the No. 1 Norwich men's hockey team as the Cadets posted a pair of shutout wins, including a 4-0 blanking of No. 9 Babson on the road. Tom Aubrun made 37 stops against UMass Boston and 23 vs. the Beavers to set the school's career shutout record (14).


Missy Segall and Kate Piacenza teamed up for two goals and Sidney Molnar made them stand up with 29 saves as Hamilton blanked No. 2 Middlebury, 2-0. The Panthers gained a measure of revenge with a 3-0 blanking of the Continentals on Saturday.


North Central captured the team title at the Wheaton Pete Wilson Invitational. The No. 12 Cardinals scored 120.5 points to outdistance No. 13 UW-Whitewater (111), No. 22 John Carroll (102) and UW-Eau Claire (97). 184 Cody Baldridge and 197 Ben Bergen were individual champions for NCC.


Congrats to the following conference champions: Keene State (Little East); Norwich (GNAC); Merchant Marine (Skyline).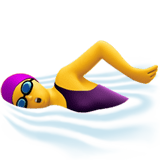 Congrats to the following conference champions: Keene State (Little East); Simmons (GNAC); Merchant Marine (Skyline).


Quite an evening for UW-Eau Claire's Dylan Cooper (pictured) who posted the seventh-best Heptathlon score in DIII history with 5,325 at the Warren Bowlus Open.


Rhode Island College's Chelsea Yang moved into the all-time DIII top 10 in the weight throw with a heave of 19.42m (63-8 3/4) on Friday night.





4. Weekend Review



Swimming (W) - CSCAA

Denison (d. Ohio Wesleyan, 233-63; d. Youngstown State, 196-99)
Emory
Kenyon (d. Ohio Wesleyan, 137-77; d. Cleveland State, 114-113)
Johns Hopkins (d. #12 Carnegie Mellon, 156-94)
NYU
Tufts
Chicago (NTS at Illinois-Chicago Diving Invitational)
MIT (d. #17 Amherst, 165-135)
Washington U.
Williams (NTS at Middlebury Invitational)

Swimming (M) - CSCAA

Kenyon (d. Ohio Wesleyan, 160-59;

lost at Cleveland State, 134-108

)
Denison (d. Ohio Wesleyan, 232-43; d. Youngstown State, 227-49)
Emory
MIT (d. #17 Amherst, 156-139)
Johns Hopkins (d. #10 Carnegie Mellon, 133-117)
NYU
Washington U.
Chicago (NTS at Illinois-Chicago Diving Invitational)
Claremont-M-S (d. Occidental, Whittier, 225-53-20)
Carnegie Mellon (

lost vs. #5 Johns Hopkins, 133-117

)


Wrestling (Dual Meet) - NWCA

Wartburg
Augsburg
Loras (Loras Open NTS)
Wabash (d. Kentucky Wesleyan, 42-0)
Coe
TCNJ (d. Lycoming, 35-4)
Baldwin Wallace
Johnson & Wales (d. Springfield, 22-15; d. Cortland, 35-13; d. Castleton, 27-13)
NYU (

lost at #15 Stevens, 30-13

)
Mount Union (9th of 34 teams at Wheaton Invitational)
Would you like to sponsor this newsletter? Would you like to advertise an open position in your department for a head coach or administrator? Contact d3playbook@gmail.com to get your job opening in front of decision-makers in small-college athletics.


5.
Weekend Review



Basketball (W) - D3hoops.com

Tufts (d. #2 Bowdoin, 97-88; d. Colby, 58-36)
Bowdoin (

lost vs. #1 Tufts, 97-88

; d. Bates, 80-59)
Hope (d. Kalamazoo, 104-39)
DePauw (d. Oberlin, 71-61)
Bethel (d. Macalester, 82-41)
UW-Whitewater
Transylvania (d. Defiance, 79-50)
Amherst (d. Wesleyan, 53-49)
Whitman (d. Pacific Lutheran, 63-51; d. Puget Sound, 59-47)
Wartburg (d. Central, 90-62)

Basketball (M) - D3hoops.com

Swarthmore (d. Gettysburg, 74-70)
Saint John's (d. Hamline, 71-57)
Randolph-Macon (d. Emory and Henry, 79-54)
Elmhurst (d. Wheaton, 80-69)
Colby (d. Bates, 101-84;

lost at Tufts, 80-67

)
Wittenberg (d. Allegheny, 77-75)
St. Thomas (d. Gustavus Adolphus, 106-67)
Emory (d. Chicago, 83-66; d. #11 Washington U., 80-67)
Nebraska Wesleyan (d. Dubuque, 92-66)
Middlebury (

lost at Trinity, 82-76

; d. Connecticut College, 77-61)

Ice Hockey (M) - USCHO

Norwich (d. UMass Boston, 5-0; d. #9 Babson, 4-0)
UW-Eau Claire (d. Stout, 5-4 OT and 4-0)
Geneseo (d. Morrisville, 6-0 and 8-3)
Trinity (

lost vs. Amherst, 2-1; lost vs. Hamilton, 4-1

)
Utica (d. Nazareth, 9-1)
Lake Forest (

lost at #13 Adrian, 4-1 and 5-4

)
Hobart (d. vs. Skidmore, 4-2 and 4-1)
U. of New England (

tied vs. Curry, 2-2

; d. Curry, 6-4)
Babson (d. Castleton, 6-1;

lost vs. #1 Norwich, 4-0

)
Augsburg (

lost vs. Saint Mary's, 7-1

; d. Saint Mary's, 5-2)

Ice Hockey (W) - USCHO

Plattsburgh
Middlebury (

lost at Hamilton, 2-0;

d. Hamilton, 3-0)
UW-Eau Claire (

tied vs. Stevens Point, 1-1

; d. UWSP, 4-0)
Elmira (d. Manhattanville, 4-1; d. Neumann, 3-0)
Gustavus Adolphus (

tied vs. #9 Hamline, 2-2; lost vs. Hamline, 5-3

)
Adrian (d. Lake Forest, 3-1;

lost to Lake Forest, 3-1

)
Norwich (d. Salem State, 7-1; d. Johnson & Wales, 5-0)
UW-River Falls (d. Northland, 12-1 and 12-1)
Hamline (

tied at #5 Gustavus Adolphus, 2-2

; d. Gustavus, 5-3)
Endicott