D3Playbook
JANUARY 29, 2020 | written by STEVE ULRICH
your must-read briefing on what's driving the day in NCAA Division III

Our goal is to keep you - the influencers in DIII athletics - apprised of what's happening around Division III - the games, polls, news, happenings, awards, calendar of events, and much more. We hope you enjoy D3Playbook and that you'll share this with your friends, colleagues and co-workers.

>> "Whaaat Day Is It?"

>> Thanks for reading D3Playbook. Please recommend us to a friend or co-worker.

>> Today's Word Count: 1,034. An easy morning read. About four minutes.


1. Ursinus On Probation
The former Ursinus vice president and dean of enrollment management improperly considered athletics participation and coaching staff input when formulating financial aid packages for prospects, according to a decision by the NCAA Division III Committee on Infractions.
The committee said the violations stemmed from the former vice president's strategy to increase enrollment by identifying prospects who were most likely to enroll at the university and awarding them additional financial aid based on characteristics that included diversity, academics and athletics participation.
As a part of the strategy, the former vice president and his staff considered information provided by coaching staff members, including the coaches' athletic ratings of prospects. In addition, the former vice president asked coaching staffs to tell him the amount of financial aid needed to gain certain prospects' enrollment, which included information about the prospects' backgrounds, socioeconomic status and other characteristics.
In total, the committee said the university awarded approximately $335,300 of financial aid in a manner contrary to NCAA rules to 64 student-athletes across 17 sports.
The university failed to exercise institutional control and monitor the conduct and administration of its athletics program, according to the committee.

>> What They Said: "It is incumbent on Division III members to thoroughly educate and monitor all personnel who have a touchpoint on the financial aid process," the committee said in its decision. "Although the former vice president failed to seek guidance and ask questions when he should have, Ursinus should have had mechanisms in place to detect irregularities in the financial aid process."

>> What's Next: The penalties include the following:
Public reprimand and censure.
Two years of probation.
A vacation of wins in which an ineligible men's lacrosse student-athlete competed while ineligible (self-imposed by the university).
A $2,500 fine (self-imposed by the university).
During the probation period, the university must request a level II review from the NCAA Division III Committee on Financial Aid and must follow any recommendations made by the reviewer (self-imposed by the university).
The university engaged a third-party consulting firm to review its policies and procedures related to financial aid and provide recommendations regarding best practices (self-imposed by the university).
Attendance at the 2020 and 2021 NCAA Regional Rules Seminars.

2.

Whitewater Considers Cuts
"The University of Wisconsin-Whitewater is looking at potential layoffs in the wake of a "drastic" decline in enrollment this fall that resulted in almost 500 fewer students than the fall of the year before.
Chancellor
Dwight Watson
, who is entering his second semester at the university's helm, wrote in a
campuswide letter
that the university's budget will need to shrink by $12 million over the next two fiscal years to make up for the lost tuition revenue.
UW-Whitewater's enrollment has now declined 8 percent over the past three years. In fall 2016, the university peaked at 12,628 students, compared to 11,586 last fall."
>>
Situational Awareness
: That gap translates to $11 million less in revenue for the university, Watson wrote, a loss that the campus' once-robust reserve dollars can't continue to sustain.
>>
The Bottom Line
: "I need you to understand that in order to meet our budget needs we will do some combination of contract non-renewals, reduction in appointment times and layoffs," Watson wrote.
>>
What They're Saying
: "Academics is what universities do,"
David Simmons
, chair of the faculty senate, said. "You can use all the metrics you want, but that's the case. Two-thirds of this cut is going to come out of academic affairs and there's no way around the effects that's going to have on our academic mission, period."
>>
Worth Noting
: Cuts could include changes in certain benefits for employees, limits on hiring and even piloting a program that allows employees to take voluntary time off without pay.
>>
Keep Reading
, courtesy of
Devi Shastri, Milwaukee Journal Sentinel
3. Fastest Game on Two Feet
The Intercollegiate Women's Lacrosse Coaches Association (IWLCA) and the United States Intercollegiate Lacrosse Association (USILA) have released their 2020 preseason rankings.
>>
Conference Call
: NESCAC (7), Capital (3), SUNYAC (3), Centennial (2), Landmark (2), Liberty (2), Empire 8 (1), NJAC (1), North Coast (1), ODAC (1), SCAC (1), SCIAC (1).
>>
Conference Call
: Centennial (4), NESCAC (4), Liberty (3), Capital (2), Middle Atlantic (2), ODAC (2), Atlantic East (1), Empire 8 (1), North Coast (1),
SPONSORED MESSAGE
Would you like to sponsor this newsletter? Would you like to advertise an open position in your department for a head coach or administrator? Contact d3playbook@gmail.com to get your job opening in front of decision-makers in small-college athletics.
6. 1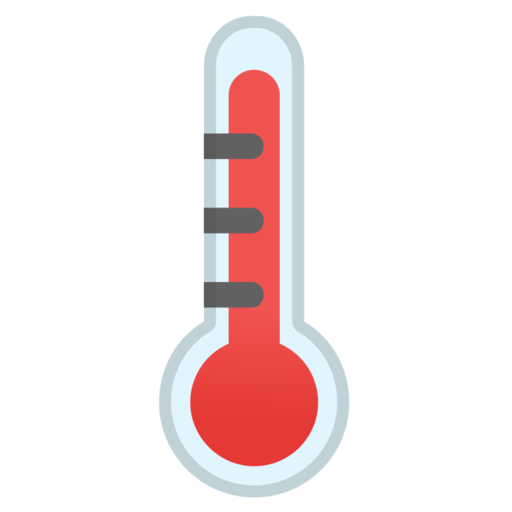 Thing
"In a new study, researchers from Stanford University argue ... the average normal human-body temperature is closer to 97.5 degrees Fahrenheit," The Wall Street Journal
reports
.
"People are taller, fatter and live longer, and we don't really understand why all those things have happened," Stanford's Julie Parsonnet told The Journal.
"Temperature is linked to all those things. The question is which is driving the others."