D3Playbook
JANUARY 27, 2020 | written by STEVE ULRICH
your must-read briefing on what's driving the day in NCAA Division III

Our goal is to keep you - the influencers in DIII athletics - apprised of what's happening around Division III - the games, polls, news, happenings, awards, calendar of events, and much more. We hope you enjoy d3Playbook and that you'll share this with your friends, colleagues and co-workers.
>> Happy Monday! Welcome back to the office after time on the left coast, easterners!

>> RIP Kobe Bryant and all those who perished aboard that helicopter. Sad day.

>> Thanks for reading D3Playbook. Please invite your colleagues to sign up below.

>> Welcome to ADs of the MASCAC, NACC, UMAC and Capital conferences who are receiving this newsletter for the first time. I hope you enjoy our content.

>> Today's Word Count: 1,289. About five minutes. Enjoy another cup of coffee!



1. NCAA Convention Recap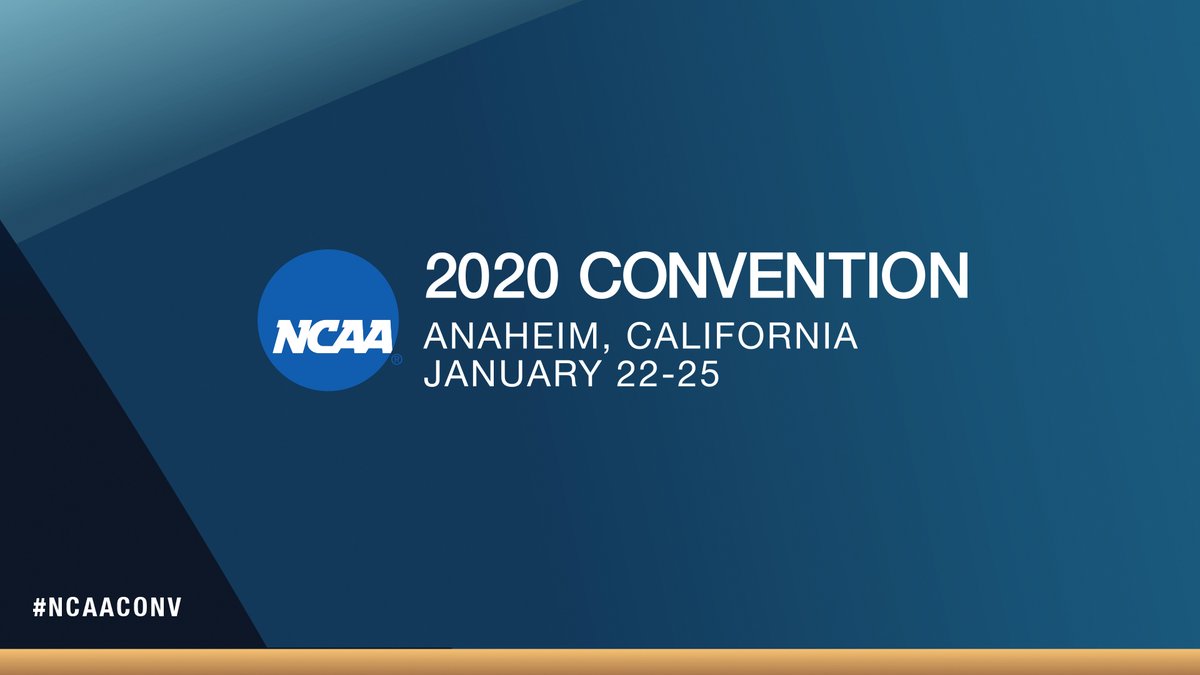 "Two sports were added to the emerging sports for women list while one other was defeated in the Division III Business Session at the 2020 NCAA Convention in Anaheim, California.
Division III delegates approved proposals that put acrobatics and tumbling and wrestling on the emerging sports for women list, while the proposal to add equestrian to the list narrowly was defeated.
The equestrian proposal shaped more than 30 minutes of discussion and debate with 10 attendees expressing their opinions to the delegates. Those in support of the legislation argued to create new opportunities for women in the Association while those in opposition cited the need to resolve additional issues for current sponsors and how the sport in the NCAA would look compared with how it's operated now. The proposal was defeated 174-195 with 109 delegates abstaining. Equestrian has been designated an emerging sport for women in Divisions I and II since 2002, but it has remained independent of the NCAA in Division III.
A proposal that allows student-athletes serving as leaders on their teams to participate in leadership programming outside the playing season with any member of the coaching staff, so long as athletics activity is not involved, was adopted by a vote of 293-180 with four abstaining.
Institutions now will be able to provide practices expenses in the sports of golf and swimming and diving during an official vacation period regardless of location.
>>
The Complete Recap
from NCAA.org
>>
Issues Forum roundup
2. Down Goes #1 ... Twice
Tough weekend for the Trinity (Conn.) men's ice hockey team as the top-ranked Bantams went on the road and lost a pair of contests.
Connor Rodericks
(pictured)
made 43 saves to make
Jacob Moreau's
first-period goal stand up as
Connecticut College (8-7-1) shocked top-ranked Trinity, 1-0
, in New London Friday night. Tufts (6-10) scored three times in the opening stanza and
Josh Sarlo
had a 39-save effort in a 4-2 upset win.
Norwich (16-2-2) is poised to take over the top spot after the #2 Cadets downed Skidmore, 3-2, and #6 Hobart, 3-0, to extend their unbeaten streak to 10.
Tom Aubrun
tied the program record for career shutouts (12) with the whitewashing of the Statesmen.
3. ICYMI
Hats off to Hope's Brian Morehouse who became the fastest Division III women's basketball coach to reach 600 wins as the Flying Dutch dispatched Olivet, 76-27.


Three top-10 women's teams fell by the wayside Saturday. Hamilton edged No. 5 Amherst, 56-55, UW-Oshkosh handled No. 6 Whitewater, 62-51, and Luther took out No. 8 Loras, 76-66, with a 33-point fourth quarter.


JWU Denver freshman Kaleb Atherley set a SCAC single-game record and tied the DIII season best with 27 rebounds in the Wildcats' 85-79 loss to Centenary (La.). Atherley had 12 offensive and 15 defensive boards while adding 18 points for his fourth double-double.


Sam Lees scored 27 points to lead five Whitworth players in double figures as the No. 20 Pirates (13-4) handed Linfield (12-4) its first conference loss of the season, 98-95.


Congratulations to Wittenberg who became the first DIII men's basketball team to reach 1,800 all-time victories with a 63-51 triumph against Oberlin.


Big weekend for #3 Loras (10-1) who swept through four American Rivers Conference opponents, including #5 Coe, 29-9, and #17 Luther, 46-0. Guy Patron Jr.'s first-period pin of top-ranked Taylor Mehman at 197 fueled the win vs. the Kohawks.


Not sure any team had a better weekend than the fourth-ranked MIT men who knocked off #6 NYU, #11 Williams and #13 Tufts.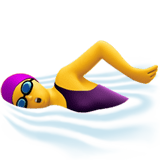 Coming close were the Williams women who dispatched #5 NYU, #8 MIT, Hamilton and Middlebury to run their dual-meet win streak to 108.


Not a bad day for UW-La Crosse senior Andrew Jarrett who had four tosses better than anyone else in DIII in the weight throw Saturday, including a heave of 20.87m (68-5 3/4).



4. Weekend Review



Swimming (W) - CSCAA

Denison (

lost vs. Indianapolis, 162-112

)
Emory
Kenyon
Johns Hopkins
NYU (

lost at #10 Williams, 193-107; lost vs. #8 MIT, 157.5-142.5

)
Tufts (

lost vs. #8 MIT, 156-144

)
Chicago (d. Illinois-Chicago, 167-130; d. DePauw, 127-118)
MIT (

lost at #10 Williams, 177-123

; d. #5 NYU, 157.5-142.5; d. #6 Tufts, 156-144)
Washington U. (

lost at Lindenwood, 150-87

)
Williams (d. #5 NYU, 193-107; d. #8 MIT, 177-123; SAT at Hamilton)

Swimming (M) - CSCAA

Kenyon
Denison (

lost vs. Indianapolis, 210.5-63.5

)
Emory
MIT (d. #11 Williams, 147.5-140.5; d. #6 NYU, 152-142; d. #13 Tufts, 155-139)
Johns Hopkins
NYU (

lost at #11 Williams, 164-136; lost vs. #4 MIT, 152-142

)
Washington U. (

lost at Lindenwood, 148.5-82.5

)
Chicago (

lost at Illinois-Chicago, 165-131

; d. Wabash, 204-93; d. DePauw, 156-101)
Claremont-M-S
Carnegie Mellon (

lost vs. Pitt, 241-59

; d. Clarion, 251-31)

Wrestling (Dual Meet) - NWCA

Wartburg (d. Dubuque, 41-9; d. Buena Vista, 44-3; d. #20 Central, 29-15)
Augsburg (NTS at Saint John's Open)
Loras (d. #17 Luther, 46-0; d. #5 Coe, 29-9; d. Simpson, 44-3; d. Nebraska Wesleyan, 44-12)
Wabash (d. Millikin, 26-20)
Coe (

lost vs. #3 Loras, 29-9

; d. #17 Luther, 33-10; d. Nebraska Wesleyan, 34-12; d. Simpson, 55-0)
Johnson & Wales (

lost at #24 Stevens, 21-15

; d. #9 NYU, 30-11; d. Manchester, 40-6; NTS vs. Wildcat Open)
TCNJ (d. Scranton, 42-7; d. Oneonta, 44-3; d. #19 RIT, 24-18)
Baldwin Wallace (d. Otterbein, 37-10; d. Muskingum, 45-6; d. Heidelberg, 31-6)
NYU (

lost vs. #6 JWU, 30-11

; d. Manchester, 45-4)
Coast Guard (4th of 7 teams at All-Academy championship)
Would you like to sponsor this newsletter? Would you like to advertise an open position in your department for a head coach or administrator? Contact d3playbook@gmail.com to get your job opening in front of decision-makers in small-college athletics.


5.
Weekend Review



Basketball (W) - D3hoops.com

Tufts (d. Bates, 65-49)
Bowdoin (d. Colby, 50-39)
Hope (d. Olivet, 76-27)
DePauw (d. Kenyon, 59-42)
Amherst (

lost at Hamilton, 56-55

)
UW-Whitewater (

lost at UW-Oshkosh, 62-51

)
Wartburg (d. Nebraska Wesleyan, 107-46)
Loras (

lost vs. Luther, 76-66

)
Transylvania (d. Anderson, 71-38)
Bethel (d. Hamline, 79-75)

Basketball (M) - D3hoops.com

Swarthmore (d. McDaniel, 80-44)
Saint John's (d. Carleton, 78-71)
Randolph-Macon (d. Roanoke, 52-42)
Elmhurst (d. North Park, 98-73)
Colby (d. Bowdoin, 81-67)
Marietta (d. Baldwin Wallace, 85-76)
Wittenberg (d. Oberlin, 63-51)
Emory (d. Carnegie Mellon, 91-72; d. Case Western, 106-70)
St. Thomas
Nebraska Wesleyan (d. Wartburg, 95-64)

Ice Hockey (M) - USCHO

Trinity (

lost at Connecticut College, 1-0; lost at Tufts, 4-2

)
Norwich (d. Skidmore, 3-2; d. #6 Hobart, 3-0)
Geneseo (d. Potsdam, 4-2;

tied vs. Plattsburgh, 2-2

)
UW-Eau Claire (d. #10 UW-Superior, 4-2 and 2-0)
Utica (d. Neumann, 5-2; d. Manhattanville, 5-3)
Hobart (d. Castleton, 8-3;

lost at #2 Norwich, 3-0

)
Lake Forest (d. St. Scholastica, 6-1 and 8-0)
Augsburg (

lost vs. Saint John's, 5-2;

d. Saint John's, 5-0)
U. of New England (d. #12 Salve Regina, 9-0 and 9-0)
UW-Superior (

lost at #4 UW-Eau Claire, 4-2 and 2-0

)

Ice Hockey (W) - USCHO

Plattsburgh
Middlebury (d. Colby, 3-0 and 2-1)
UW-Eau Claire (d. UW-Stevens Point, 5-2)
Elmira (d. Chatham, 7-0; d. Lebanon Valley, 7-0)
Gustavus Adolphus (d. St. Thomas, 1-0 and 6-0)
Adrian (d. Finlandia, 7-0 and 10-0)
UW-River Falls (

lost at UW-Superior, 2-1

)
Norwich (d. Castleton, 8-0; d. New England College, 6-0)
Hamline (d. Concordia-Moorhead, 8-0 and 6-1)
Endicott (d. Salve Regina, 6-2 and 3-1)