D3Playbook
JANUARY 21, 2020 | written by STEVE ULRICH
your must-read briefing on what's driving the day in NCAA Division III

Our goal is to keep you - the influencers in DIII athletics - apprised of what's happening around Division III - the games, polls, news, happenings, awards, calendar of events, and much more. We hope you enjoy d3Playbook and that you'll share this with your friends, colleagues and co-workers.
It's Tuesday. The forecast high today in Anaheim is 63. Getting to 75 on Thursday. Safe travels.

>> Thanks for reading D3Playbook. Please invite your staff and colleagues to sign up below.

>> Today's Word Count: 967. Lots of pictures too. Brief, concise, smart.


1. More NIL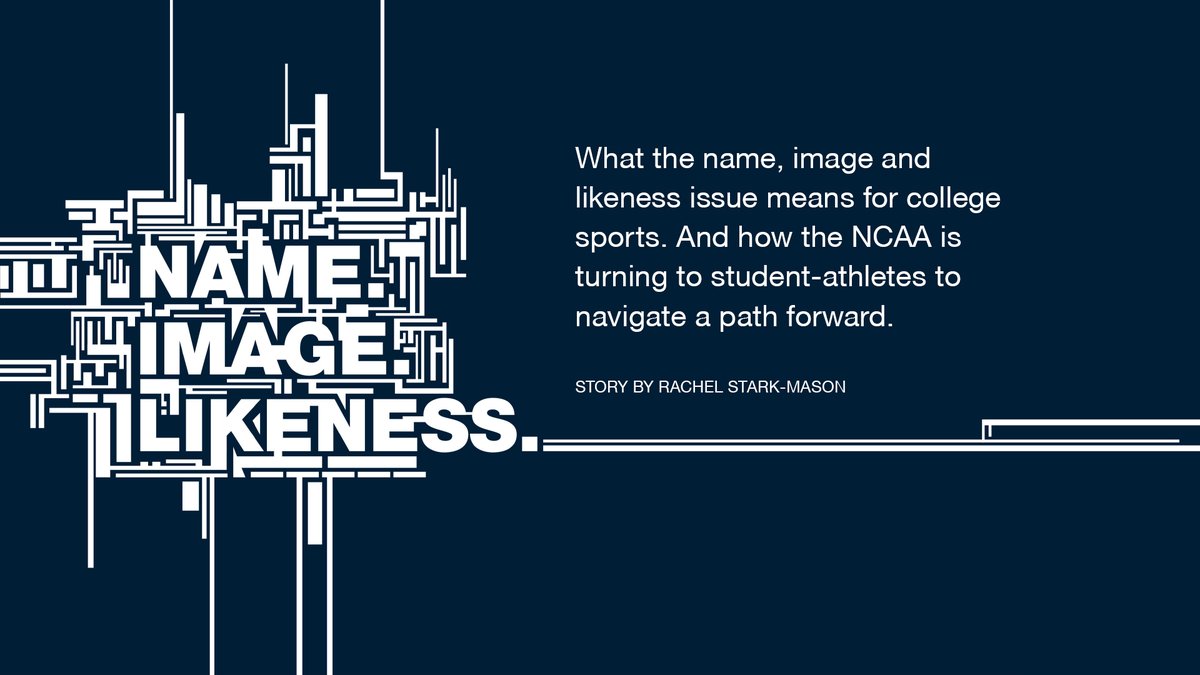 In college sports, every new year brings the promise of a new season, a new chance at a title run and new college degrees to celebrate. But this year also promises a larger conversation that will shape the college sports world as it continues to turn.

The topic of student-athlete name, image and likeness has commanded attention and fueled debate in recent months, everywhere from conference rooms to coffee shops to Capitol Hill.

And over the course of 2020, it will be the focus of college sports leaders — university presidents, conference commissioners, athletics directors and others — who will determine what changes the NCAA can and should make to better support today's student-athletes.



>> Why It Matters: "The term has taken on new meaning amid the national conversation. Most simply, "name, image and likeness" are three elements that make up a legal concept known as "right of publicity.""


>> The Big Picture: "In general, student-athletes in Divisions II and III may participate in promotional activities not related to athletics, including promoting or endorsing commercial products or services. Student-athletes may be paid for participating in these activities under certain conditions — for example, when payment is not based on the individual's involvement in athletics."



>> What's Next: "The national Student-Athlete Advisory Committee in each division has a seat at the decision-making table, representing all student-athletes. Leverage the SAAC structure — which connects the national SAAC to conference and campus SAACs — to ensure the student-athlete voice is heard."

>> Go Deeper from Rachel Stark-Mason, NCAA CHAMPION Magazine


2. Medical Expenses



$22,000. That's the total amount of the medical bills that Oregon 6' 7" women's basketball player

Sedona Prince

is left with after a serious injury and post-surgery complications from her time with USA Basketball. It's her responsibility and no GoFundMe page is permitted to help her. If she were a non-athlete....well that's another story.

Prince shared her story on a

podcast

, (and on

Twitter

this week), letting the larger world into a little known issue and byproduct of competing for both a national team and an NCAA team inside the eligibility window a player has for her collegiate career.

>> Situational Awareness: "As a member of USA Basketball's team in August 2018, she suffered a serious leg injury (broken tibia and fibula) while playing in a tournament in Mexico, required transfer from Mexico City to Austin, Texas, where she was a member of the University of Texas women's basketball team. She described her deep concern about the quality of the medical care she received in Mexico City, at one point stating her leg was wrapped in "cardboard and duct tape" during her hospital stay. She says she was "stuck in Mexico" without teammates, coaches, and family, feeling isolated and alone, awaiting clearance to deal with cabin pressure for the flight back home. Upon arrival in Austin, she was quickly moved to surgery to repair the broken bones."

>> Reality Check: "The University of Texas, despite Prince's playing for the United States as a member of the national team, and as a full scholarship member of the UTexas women's basketball team, refused to cover all of her medical expenses from the injury, as well as the subsequent surgeries and rehabilitation."

>> The Final Word: "Many people have lumped this issue in with "pay for play" for college athletes. I view it differently. It should be viewed as delivering on a promise—a promise to take care of those we bring to campus and call a member of our "family"."

>> Keep Reading from Karen Weaver, Forbes.com



3. #whyD3
Does this happen at Duke? The Knox Prairie Fire men's basketball team had an unscheduled pre-game warmup prior to its Midwest Conference matchup at St. Norbert.

SPONSORED MESSAGE


Would you like to sponsor this newsletter? Would you like to advertise an open position in your department for a head coach or administrator? Contact d3playbook@gmail.com to get your job opening in front of decision-makers in small-college athletics.



4. Unbeaten

Who are the seven remaining basketball and hockey teams with undefeated records?

WBB (4)
Bethel (15-0), Bowdoin (17-0), Hope (16-0), Tufts (16-0).

MBB (2)
Colby (15-0), Swarthmore (15-0).

WIH (1)
Middlebury (10-0-2).
5. Men's Poll


>> On The Move: Colby (+7), Elmhurst (+6), St. Norbert (+6), Wooster (+6).
>> Hello: Tufts, Brandeis, Centre.
>> We Score: Greenville (129.3), Grinnell (114.4), Whitman (101.8).
>> We Defend: Randolph-Macon (54.0), RPI (58.6), Rutgers-Newark (58.8).
>> What We're Watching: Whitman at #20 Whitworth (TUE); #3 Randolph-Macon at #18 Virginia Wesleyan (WED); #6 Marietta at Mount Union (WED); Ohio Wesleyan at #7 Wittenberg (WED); Illinois Wesleyan at #10 Elmhurst (WED); #24 Brandeis at Washington U. (FRI); #14 UW-La Crosse at UW-Eau Claire (SAT); #24 Pomona-Pitzer at Occidental (SAT).



6.
Women's Poll


>> On The Move: Trinity (+6), St. Thomas (+4), Oglethorpe (+4)
>> Hello: Emory
>> We Score: Gwynedd Mercy (85.3), Loras (85.0), Simpson (84.3)
>> We Defend: Hope (42.6), Amherst (45.2), Wellesley (47.2)
>> What We're Watching: Williams at #5 Amherst (WED); #7 Wartburg at Simpson (WED); #11 Baldwin Wallace at John Carroll (WED); NYU at #16 Chicago (FRI).


7.
Hockey Poll


>> What We're Watching (M): #9 UNE vs. #12 Salve Regina (FRI/SAT); #10 UW-Superior at #4 UW-Eau Claire (FRI/SAT); #6 Hobart at #2 Norwich (SAT).
>> Tickling the Twine: Nikita Pintukov of New England College leads D-IIII men with 20 goals. Gensaeo's Andrew Romano leads the nation with 23 assists.

>> What We're Watching (W): #8 Norwich at Castleton (FRI); #5 Gustavus vs. St. Thomas (FRI/SAT); Colby at #2 Middlebury (FRI/SAT).
>> Stopper: Amherst's Caitlin Walker leads D-III in save percentage (95.6), while Williams' Chloe Heitling (95.3) is second.


8. You've Got a Friend in Me
If this doesn't warm you heart on a Tuesday morning, I'm not really sure what will. Cats and dogs, bro!
— Woof Woof® (@WoofWoof_TV) January 19, 2020